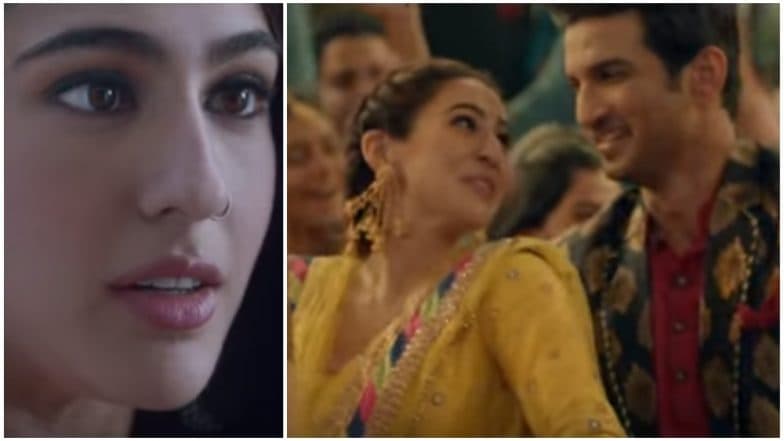 Saif Ali Khan's daughter leaves a lasting impression - she has a confident screen presence - with the Abhishek Kapoor film's teaser. The makers have now dropped a teaser of the film showing us a glimpse of what their pilgrim love story is going to be all about. With a poster on Tuesday, followed by the teaser, the makers finally gave us a good insight into the story and the characters of the lead pair Sushant Singh Rajput and Sara Ali Khan. How their love blossoms as they find themselves trapped amid the Uttrakhand floods that had ravaged the state in 2013 makes for an interesting watch.
The film which stars Sushant Singh Rajput as the main man, takes us back to the time when the historical place was ripped apart by a natural calamity.
Kedarnath is a story set against the backdrop of the floods in Uttarakhand. However, with Kedarnath releasing on December 7, it is very much likely to mark her debut in Bollywood. It portrays a blossoming romance amidst the nature's fury as Mansoor (Sushant Singh Rajput) and Mukku (Sara Ali Khan) take us into their beautiful love story sailing through turbulent waters.
"Speaking about his upcoming film, Abhishek said, "'Kedarnath' is an epic tale of love set against an ancient and divine landscape. It is shot along the 14-km stretch from Gauri Kund to Kedarnath Shiva Temple.
The plot revolves around Mansoor, a reserved and reticent Pithoo (porter), who lives with his widowed mother, in a hamlet called Rambara and helps pilgrims make an arduous journey upwards to the temple town.