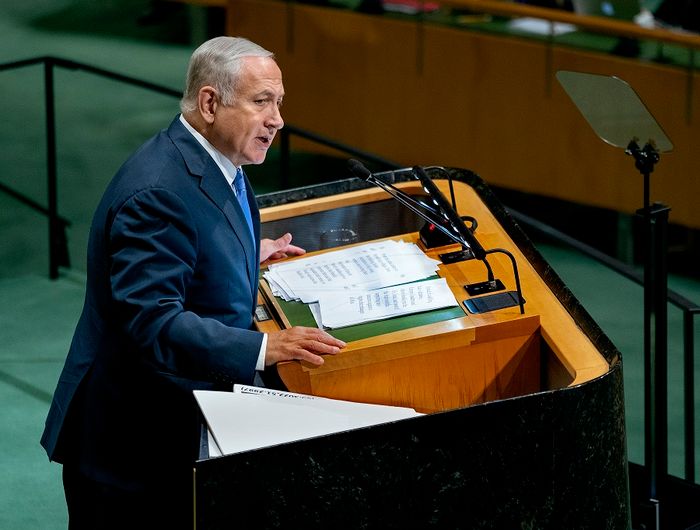 "Where we are not always united is on the path to this goal", Ms Merkel said.
Hamdallah called on Germany to support the recognition of the Palestinian state and full economic cooperation with the European Union.
Merkel also sought to smooth over their disagreement on the nuclear deal that Netanyahu brands a "historic mistake".
"Where we do not see eye-to-eye is the way there".
Netanyahu has urged European nations to follow the lead of US President Donald Trump and withdraw from the accord with his country's main enemy.
He faults the deal s limited timeframe and the lifting of sanctions that, according to Netanyahu, provided Iran with cash to finance "a war machine". "I will inform him and also ask him some questions which also have to do with the situation in Gaza", she said.
"The ties with the Arab states are closer than ever." continued Netanyahu, claiming that several Arab countries are collaborating with Israel in a joint front against Iran.
"I exposed some of that in the UN".
She said she had spoken to Russian President Vladimir Putin about reducing Iran s presence in Syria as much as possible.
"Germany has a perpetual responsibility to remember those crimes and to confront anti-Semitism, xenophobia, hate and violence", she said, after arriving for a 24-hour visit as part of annual government-to-government talks between German and Israeli ministers.
After laying a wreath in the Yad Vashem memorial s solemn Hall of Remembrance, where an eternal flame burns, she spoke of Germany s responsibility as the Holocaust s perpetrator.
Route 1 was closed to traffic as Merkel rode to Jerusalem, and there was tight security at the King David Hotel - where world leaders stay on visits to the city - with streets closed off, police manning barricades and a helicopter circling overhead.
Merkel and Netanyahu last met in June in Berlin and agreed that the next round of German-Israeli government consultations - which have been taking place for the last ten years - would focus on the economy, innovation and technology, the Chancellery said Tuesday, citing Israel as "one of the world market leaders" in information technology and cybersecurity. Fears over a resurgence in anti-Semitism in Germany are expected to be discussed. There has been no shortage of controversy ahead of this week's visit.
Germany has recently joined calls against Israel's planned destruction of a Bedouin village in the West Bank. Later on Thursday, she is scheduled to attend a "roundtable" with businessmen and meet Israeli President Reuven Rivlin.
Following discussions in Jerusalem with Mr Netanyahu, Ms Merkel addressed Middle East issues in a joint news conference with the Israeli leader, who praised what he described as her consistent stance against anti-Semitism.
Merkel's visit came against a backdrop of resurgent nationalism and far-right violence in Germany which has been fueled by anger at her decision to welcome more than a million mostly Muslim asylum seekers in 2015.
There were reports however that Merkel was unhappy with a law passed then related to Israeli settlement building in the occupied West Bank.