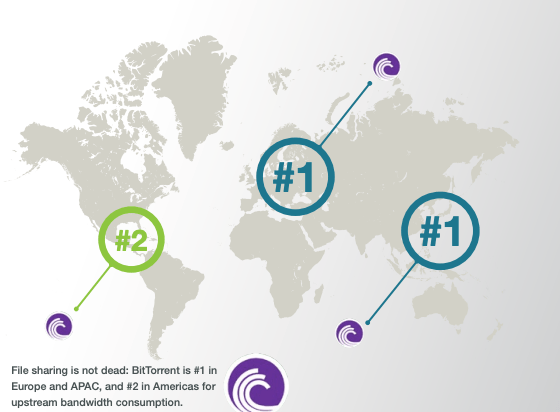 The claim comes from broadband networks provider Sandvine Corp.in its October Global Internet Phenomena Report. Amazon Prime Video actually uses more downstream bandwidth than YouTube, and the worldwide usage to stream video is 57.7% of the overall downstream bandwidth used.
The full report from Sandvine arrived on October 2 through a web seminar.
Vice-president of marketing at Sandvine, Cam Cullen, says the huge pressure now on networks is only likely to get worse; "The numbers for video are going to get higher as more and more content goes high definition and users turn more to 4K".
The Internet world is again witnessing a trend shift with BitTorrent acquiring 32% of the total upstream traffic in the Middle East, Europe, and Africa.
Some readers might also be interested to know that File Sharing, which tends to be dominated by BitTorrent's P2P protocol, is far from dead and accounts for 2.84% of downstream traffic.
But since consumers only have so much disposable income, and in some cases they are where geographical viewing restrictions hamper access to popular USA content which means if you want to see it you have to pirate it.
"Some now see gaming as a craft, not just a hobby", said Mr Cullen.
The report also found regional variations in the type of content preferred.
In Asia Pacific, HTTP media streams were most popular, followed by Facebook in second place and Netflix in third. In the U.S., Amazon Prime Video has now outperformed YouTube in information utilization (7.7% versus 7.5%).
Other results from the sport include: more than 50% of internet traffic is encrypted, and TLS 1.3 adoption is growing.
While this is good news for consumers, because it means their data can not be "read" by anyone gaining access to network traffic, it does not protect them from hacks or data breaches. The views expressed therein are not necessarily those of stlucianewsonline.com, its sponsors or advertisers.