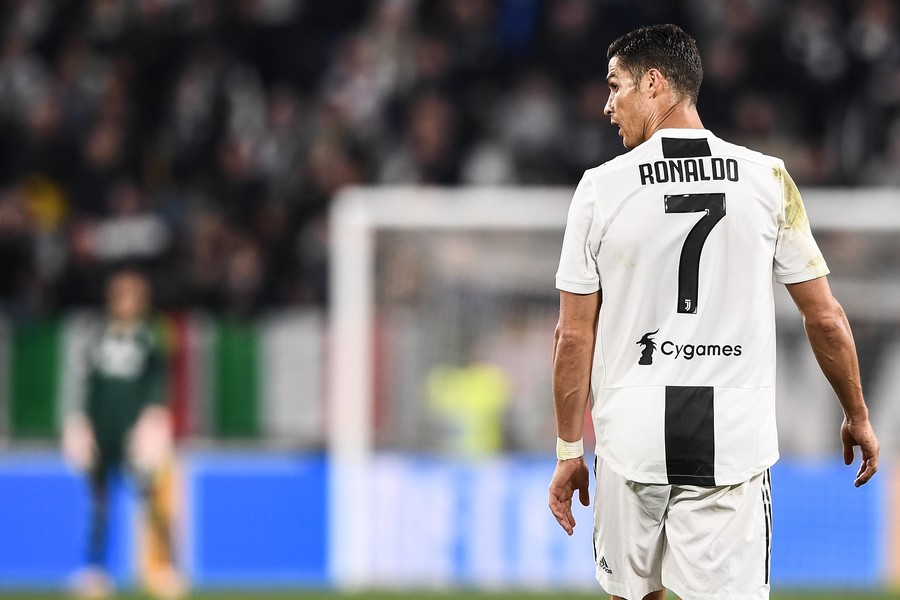 Kathryn Mayorga claims Ronaldo raped her in a Las Vegas penthouse suite in 2009 despite the fact she repeatedly cried "no".
The Juventus and Portugal superstar's lawyers have also issued a vehement denial.
They branded "Der Spiegel's" report "blatantly illegal" and said they would be pursuing "moral damages in an amount corresponding to the gravity of the infringement, which is probably one of the most serious violations of personal rights in recent years".
The sum was the equivalent of just a week's wages from Real Madrid, where he was playing at the time.
Cristiano Ronaldo has denied raping an American woman - describing the allegation as "fake news". "Fake, fake news", a smiling Ronaldo says into the camera in English, according to the paper.
Mayorga claims Ronaldo fell to his knees after the alleged incident and told her he was "99 percent" a "good guy" let down by the "one percent". She alleges that when she kissed him, he became aggressive and anally raped her in his hotel bedroom.
Mayorga, 34, says she is speaking publicly now as part of the #MeToo movement, where women are sharing stories of abuse.
In 2010, she reportedly reached an out-of-court settlement with Ronaldo involving a $375,000 (£288,000) payment for agreeing never to go public with the allegations.
As part of the process it is understood his lawyers sent Ronaldo a number of questionnaires asking for his version of what happened.
Ms Mayorga told Der Spiegel that she met Ronaldo in Las Vegas" "Rain' nightclub, where she worked as a promoter, in June 2009.
In an early draft he is reported to have said: 'She said no and stop several times'.
However, the report added that the 33-year-old Ronaldo has continued to deny these claims insisting, it was a consensual activity.
The Sun quoted Stovall as saying that he filed the lawsuit seeking to declare the confidentially agreement void.
She has hired new lawyers and on Thursday they filed a civil case at a court in Las Vegas under the allegation of "Intentional Misconduct".