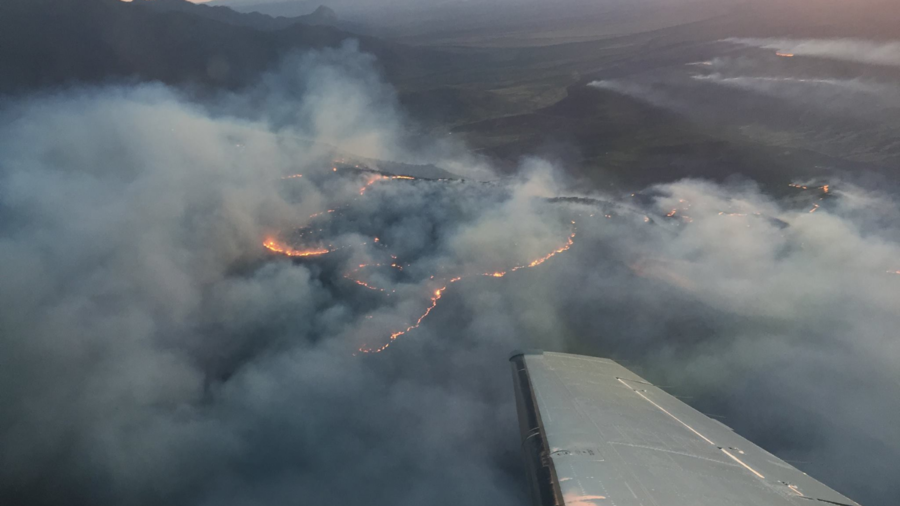 The video shows an explosive-laden package standing in a dry, grassy field, with the words "boy" and "girl" painted on it.
The Sawmill Fire burned almost 47,000 acres owned by the state of Arizona and various federal agencies, and caused more than $8 million in damage.
The fire was started after happy, expectant dad Dennis Dickey and his wife gathered some pals and headed to the Coronado National Forest, Arizona, to find out the gender of their unborn baby.
Dickey, 37, of Tucson pleaded guilty in September to having started the Sawmill Fire.
The Washington Post reports the fire ultimately spread over 47,000 acres of land, forcing residents to evacuate the area as roughly 800 firefighters fought to get it under control.
Speaking in court, he told the judge: "It was a complete accident".
Dickey must serve five years' probation and make a public announcement about the cause of the fire, under the conditions of his plea agreement. "It was probably one of the worst days of my life", Dickey said. He was also ordered to pay $8,188,069 as restitution for the damage he caused to state and federal lands.
In the video, which was taken by a party attendee and later released to The Arizona Daily Star, the sound of a gunshot is heard before the target explodes.