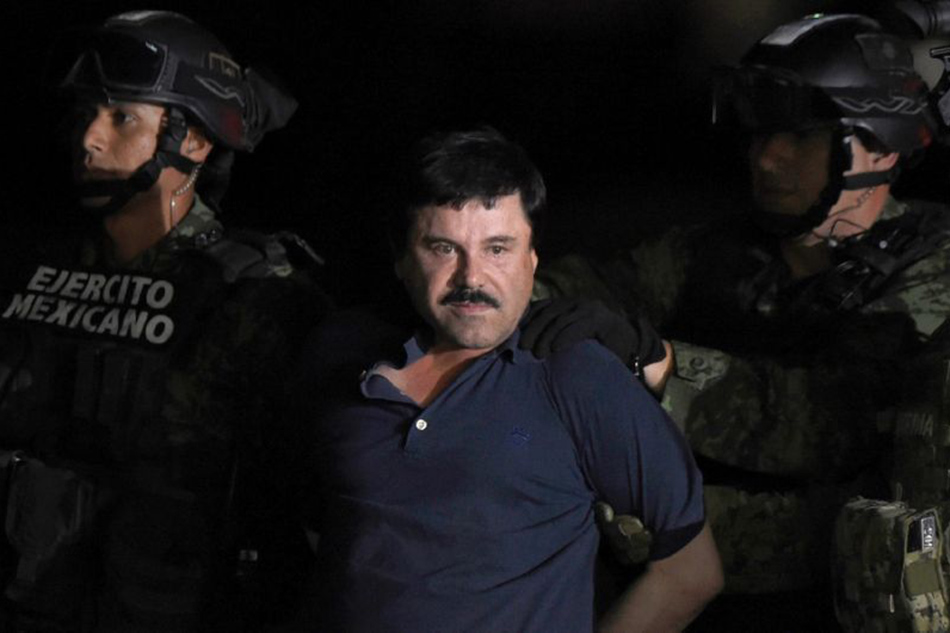 The trial of Mexican drug lord Joaquin "El Chapo" Guzman on drug trafficking and conspiracy charges, which is expected to last four months, began Monday with the selection of jurors in Brooklyn federal court.
He was extradited to the United States from Mexico on January 19, 2017, after escaping twice from Mexican prisons before being captured again. The names of the jurors will not be revealed and each of them will be assigned a U.S. Marshal to escort them to and from the courthouse.
El Chapo pleaded not guilty to all the crimes against him - global drug trafficking, gun charges, money laundering, and more.
"'El Chapo Guzman is the world's #1 drug criminal", DEA spokesperson Rusty Payne told Forbes after his apprehension in 2014.
"El Chapo" has twice escaped from Mexican prisons and is considered an extreme flight risk.
Jury selection will be conducted in the tightest security reserved only for the most risky defendants. Prosecutors have also sought to hide the identity of cooperating witnesses out of concerns the cartel could seek retribution, while a judge is keeping the jury anonymous to protect them from intimidation. In the United States, opioid addiction has spiralled into an epidemic.
The jury will determine whether Guzman - the father of two whose nickname means "shorty" as he is only 5ft 2ins tall - is guilty or not of 11 trafficking, firearms and money laundering charges.
The ruthless reputation of the Mexican drug lord known as El Chapo has sparked security concerns at his upcoming USA trial. USA authorities have described the group as one of the most powerful drug trafficking organizations in the world.
Federal prosecutors say from January 1989 to December 2014, Guzman's cartel was responsible for importing and distributing massive amounts of illegal narcotics and killed those who threatened the enterprise. Even Guzman's lawyers are in the dark as to all the former associates, hired hands or rivals who have turned informants.
Guzman has been held in solitary confinement in NY since Mexico extradited him and he spends 23 hours a day in his cell. He spends 23 hours a day in his cell.
The judge has banned his 29-year-old beauty queen wife, Emma Coronel, from visiting. Instead, she has attended nearly all his pretrial hearings, waving and blowing him kisses from the gallery. Gómez said a journey to the rugged Sierra Madre by American actor Sean Penn put investigators on Guzman's doorstep. He was rearrested in 2014 only to escape 14 months later from a tunnel dug into the prison. This time, Mexico made a decision to wash their hands and put him on a plane.