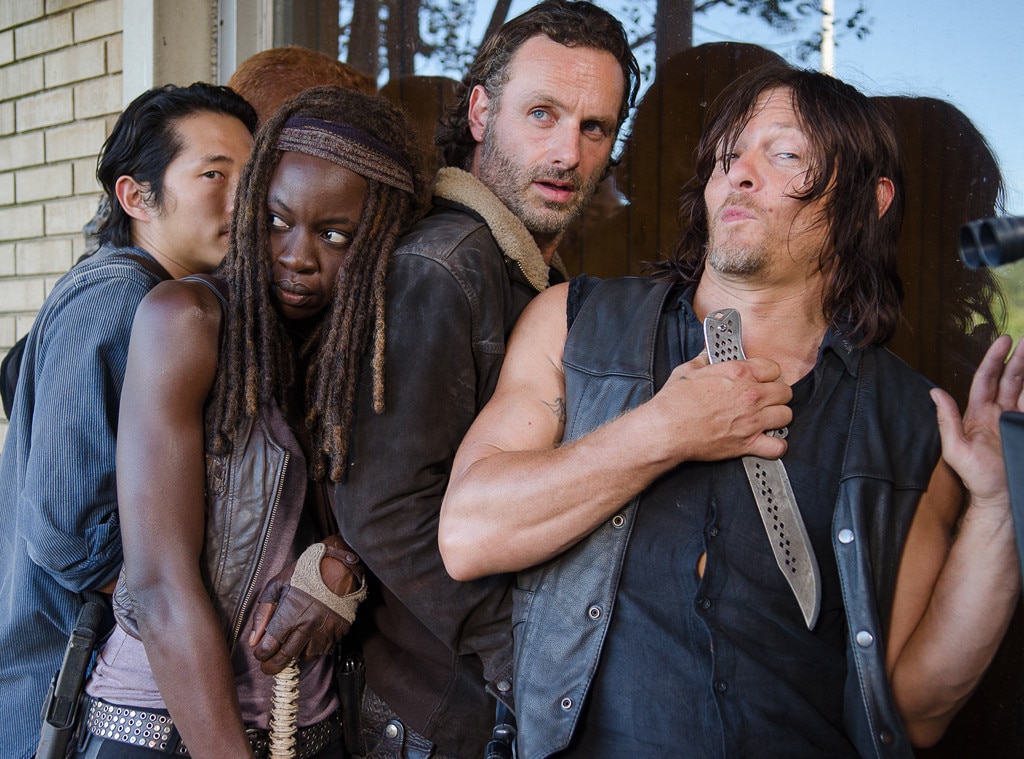 Gimble is writing multiple feature length movies expanding on the character of Rick Grimes, played by Andrew Lincoln.
Also included in the clip are shout-outs from, among others, Danai Gurira (Michonne), Steven Yeun (Glenn), Lennie James (who now plays Morgan on spinoff Fear the Walking Dead), IronE Singleton (T-Dog) and Josh McDermitt (Eugene). "For many years, fans have talked about things in the apocalypse they want to see and now we have an opportunity to explore those stories, beginning with the character who started it all, Rick Grimes". This may have looked grim for our hero, but now we know that the exit from the show was only to set up the beloved sheriff's introduction into a bigger cinematic universe.
A teaser of the November 4 "What Comes After" episode unveiled on the penultimate episode on October 28 shows Lincoln's Grimes revisiting scenes from the first season of the Frank Darabont created show, as well as a mysterious helicopter hovering around - which leaves a lot of possibilities if you think about it.
Echoing Serratos' tombstone sentiment, Tom Payne (Paul "Jesus" Rovia) also highlighted Rick's hardened personality with his tombstone message, "you didn't know who you were f-ing with", while Callan McAuliffe (Alden) suggested "legend" - not only for Lincoln's character but for the actor himself, he added. And I like the idea that we get to tell a bigger story, maybe with a sort of wider vista.
As reported by Deadline, the Rick Grimes movies are among the first films in development from Gimple as part of a multi-year plan for THE WALKING DEAD UNIVERSE, which also includes other projects now in the works: additional films, specials, series, digital content and more. AMC stresses that while Grimes will not return to the television series, his story will continue to be told in the movies. Scott Gimple, former Walking Dead showrunner and current Chief Content Officer of the overall property, will oversee the films, which he teased will be "big evolutions" from what we've seen so far. I want to know the meta of it all. And I suppose to be able to kind of touch upon that in a contained story for me is a very exciting proposition.