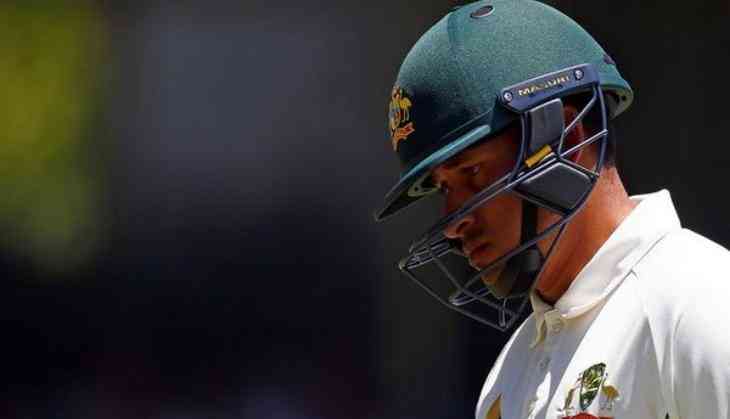 New South Wales Police have arrested a 39-year-old man in connection with an investigation into a terrorism "hit list" found in a notebook at a Sydney university earlier this year.
Arsakan Khawaja had been arrested by the police in the suburban Sydney on Tuesday and now is being investigated regarding the case and producing false documents, which had the target list of high-profile people and imply his former university colleague Nizamdeen.
He was taken to the Parramatta police area command where police said he would be questioned in relation to an alleged attempt to pervert justice, and forgery by making a false document.
25-year-old PhD student Mohamed Kamer Nizamdeen was arrested over the document in August but has since had all terror-related charges against him dropped because his handwriting didn't match the notebook.
Later, hand-writing experts found differences between the script in the notebook and Mr Nizamdeen's own writing.
Former prime minister Malcolm Turnbull, ex-foreign minister Julie Bishop and their Liberal Party colleague Bronwyn Bishop were also listed as potential targets.
"We have no information to suggest that there is any ongoing threat to the community arising from our inquiries into the matter".
"Out of respect for the process, it would be inappropriate for me to make any further comments".
Police will allege Khawaja attempted to set up Nizamdeen because of a dispute over a girl.
Khawaja, 31, has been selected for the Australian squad to face India in the first Test in Adelaide on Thursday.
Police will hold a press conference at 12.30pm. "But as you can appreciate, the matter is before the court, so we can't go into much detail", said Willing.
Australian Federal Police Assistant Commissioner Ian McCartney said he stands by the decision to arrest Mr Nizamdeem at the time, given the "serious threats to a number of high-profile politicians and a iconic sites" in the notebook.
Speaking hours after the arrest, he asked for his family's privacy to be respected.
Authorities believe Khawaja and Nizamdeen were fighting for the affection of the same woman, leading to the fictitious plot implicating Nizamdeen.