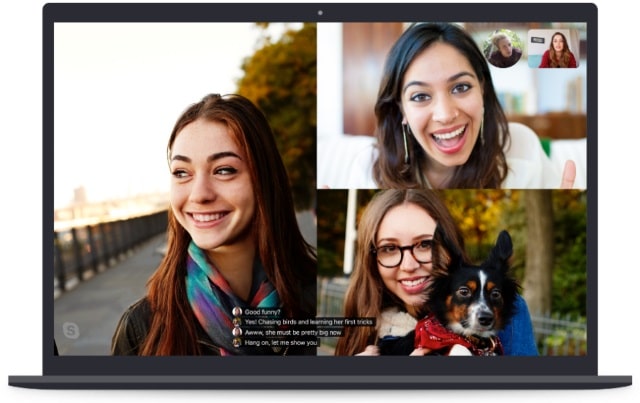 To show our commitment towards inclusivity, we're also releasing translations that support over 20 languages and dialects in the coming weeks. Microsoft has revealed that Skype will be getting a new feature which will automatically caption and subtitle the communication taking place during a call to allow those people to follow along in the conversation. This does not remove the fact that the features will also come in handy for other users within the Skype community.
The feature is available for users who have updated to the latest version of Skype, and works in both one-to-one and group calls. "In addition, captions and subtitles can be displayed in the same language or in a different one, allowing non-native speakers to get a translation of a presentation".
Just last month, Microsoft announced that you can now call mobile and landlines using SkypeOut and saying "Alexa, call Ken on Skype" to make a call.
Now, Skype is following suit by incorporating automatic captions and live subtitling during video calls, which will greatly help users who are deaf or hard of hearing.
Live captions and subtitles will support 12 spoken languages and display on-screen in more than 60 different languages. With Microsoft continuing to develop the platform though it's clear they want Skype to stay around for much longer - so expect to see many more feature updates coming in the near future. If you're in a call, you can switch the setting on by selecting the "+" icon and toggling "Turn subtitles on". These real-time translations will be real-time in nature and users will be able to turn them on and off with a simple setting toggle for specific calls.
Microsoft is looking to level the playing field in PowerPoint with live captions and subtitles.