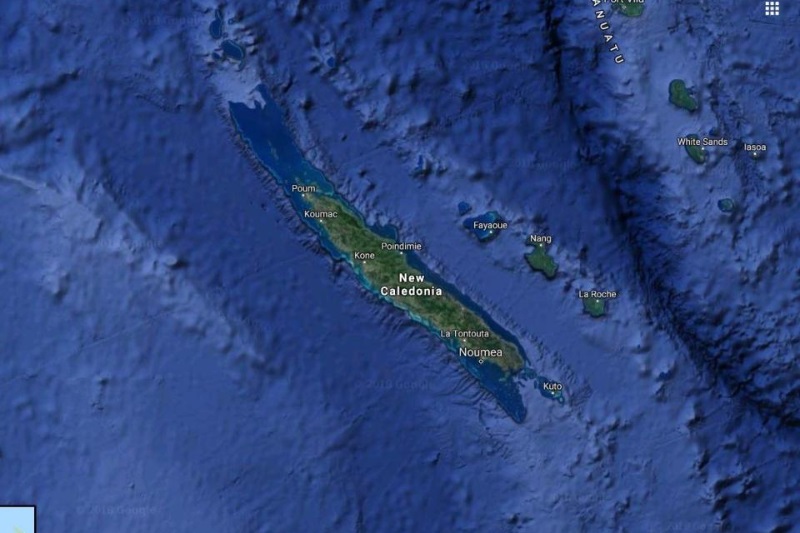 The Pacific Tsunami Warning Center said that some tsunami waves had been observed and that hazardous waves were forecast for some coasts.
The undersea quake was a shallow 10 km deep and its epicenter was about 155 km east-southeast of the Loyalty Islands off New Caledonia's east coast.
The Pacific Tsunami Warning Centre said tsunami waves of between 3ft and 10ft were possible along some coasts of New Caledonia and Vanuatu, while waves of up to 3ft were possible in Fiji.
But an automated assessment of the threat posed by the quake, generated by the US Geological Service, places the prospect of economic loss and fatality as very low. Earthquakes are generally more destructive when the epicentre is near the surface.
There were no immediate reports of damage from the quake, but the Pacific Tsunami Warning Center said that waves had been "observed" and could reach up to three meters high.
New Zealand Civil Defence has just issued a statement saying there is NO TSUNAMI THREAT TO NEW ZEALAND.
Seismologists in Australia said they are monitoring the quake.
The epicentre of the quake was some 300 kilometres east of the New Caledonia capital Noumea, but such was the force of the shock that experts said small tsunami waves may be observed as far away as Antarctica and Russian Federation. USGS originally gave the magnitude of the quake as 7.6 before revising it downwards slightly.
New Caledonian authorities urged people to get to higher ground immediately. "The tsunami warning was what was different this time, though".
It has been part of France since 1853 and last month its residents voted to remain French in a referendum.