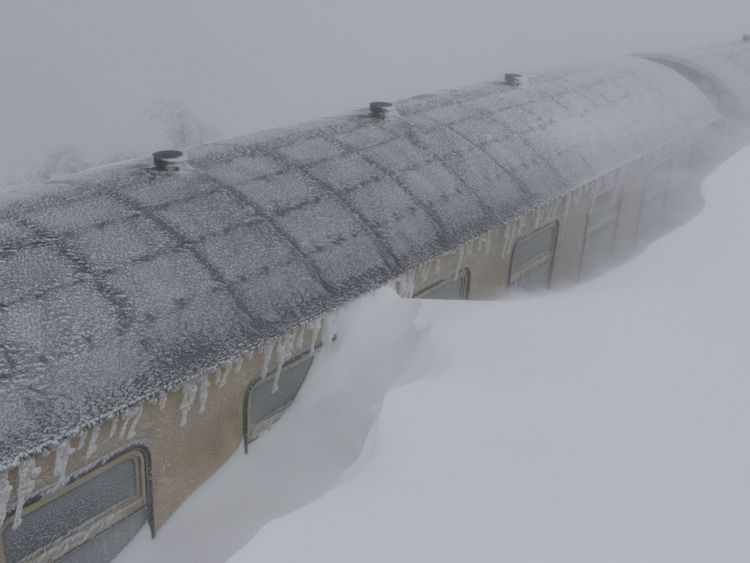 In Bulgaria, authorities said two snowboarders died in an avalanche today.In German, a nine-year-old boy was killed by a falling tree and the driver of a snow plow died today after his vehicle toppled into an icy river.
AN AUSTRALIAN teenager skiing with his family in Austria has been killed in an avalanche as winter storms blanket Europe in metres of snow.
The 16-year-old was buried by the avalanche and although rescuers retrieved Max's body some 20 minutes later he couldn't be revived.
It is reported that the family of four were skiing off-piste and called for help before an avalanche hit while they were waiting. The mother was able to free herself and is unharmed.
Sarah is a journalist for The Sydney Morning Herald.
Max Meyer was part of the mock trials team at the International Grammar School in Sydney.
"The 16-year-old son was completely buried by the snow masses'. I have also advised our school community that if they need support, they can reach out to our counsellors and to senior staff and me for help".
The Australian Department of Foreign Affairs and Trade confirmed it was aware of an Australian citizen's death in Austria.
Six German teenagers were luckier, emerging alive from an avalanche that engulfed them at the Wildkogel resort in Austria's Salzburg province.
Parts of Austria and southern Germany experienced heavy snowfall on Thursday, as bad weather caused problems across Europe.
Several railway lines in the Alps were closed because of the snow, trucks and cars got stuck for hours on a highway in south-western Germany and schools were closed in parts of Bavaria.
It comes amid a huge downpour of snow in the region and the wider Alps area, with several other people killed.