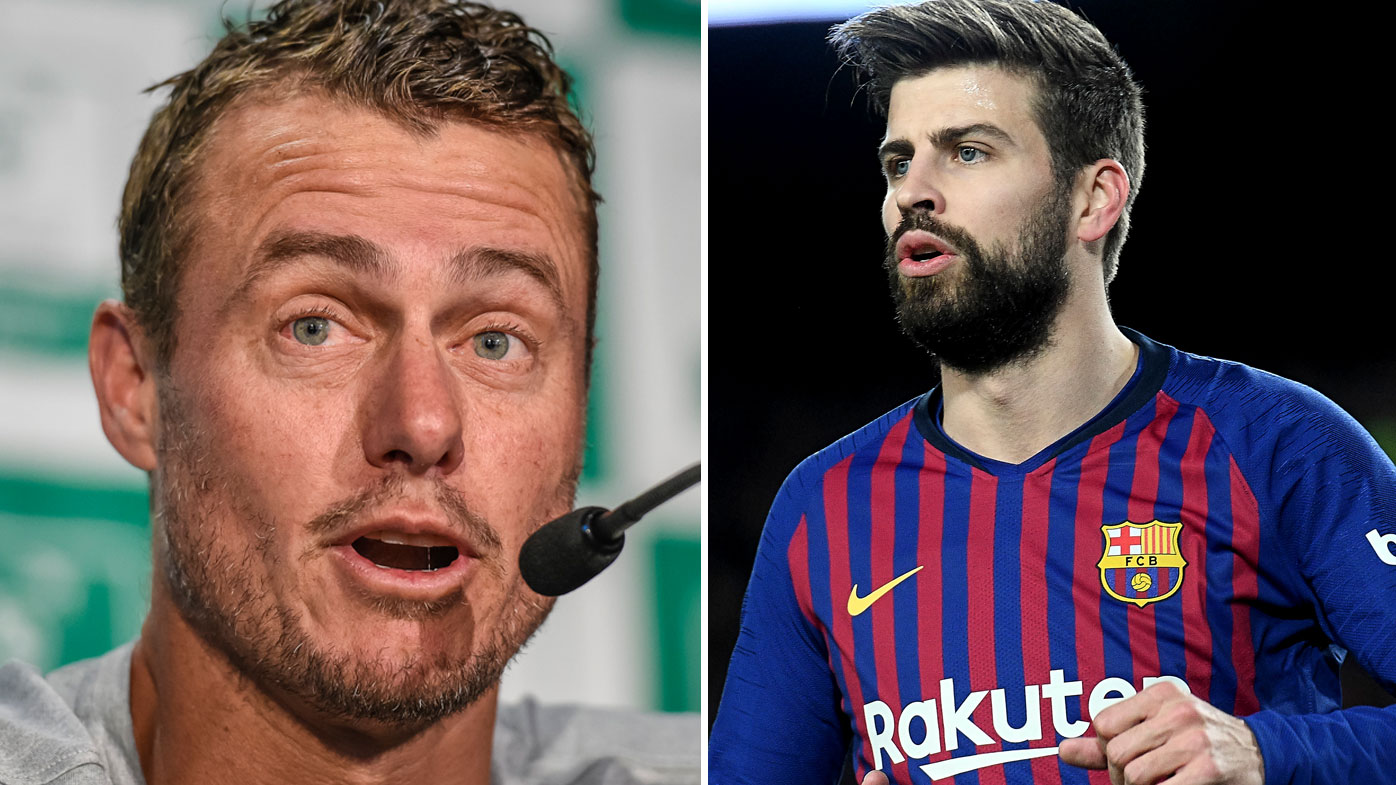 Murray's resurfacing hip surgery * Djokovic on relief and expectations * Calendar-year slam for Djokovic?
In a subject that has been brewing since the Australian Open, Hewitt would not rule out ever returning to the Davis Cup fold as a player for Australia, despite Bernard Tomic's calls for him to do so. "It'd be like me asking to change things for the Champions League", he said.
"He (Pique) knows nothing about tennis".
"Tennis is such a selfish sport, individually they just play for themselves, not too many players get to experience this format of playing".
"I'm not going to waste my time on that now", the 37-year-old quickly put a full stop to it, as quoted by The Guardian.
"And it pretty much sums up right now with his group that has bought into the ITF, now they're basically running the ITF. And a soccer league is the main sponsor of the Davis Cup, which is mind-boggling".
The removal of five-set matches and major changes to the schedule of the Davis Cup have been branded as ridiculous by Lleyton Hewitt.
As for Bosnia and Herzegovina, their challenge will be spearheaded by the likes of Damir Dzumhur and Mirza Basic.
Australia are among the nations vying for 12 remaining spots in the 18-team final in Madrid.
And Delic urges tennis followers to give the cup's revamped format - best of three-set matches over two days - a chance before casting judgement on the change from five-set matches over three days.
"I don't agree at all with it".
"I think I have got a team that can get the job done and I fully back these boys to get the win". I personally don't think all the top players will play, we will wait and see.
Australia play their Davis Cup qualifier against Bosnia-Herzegovina in Adelaide on Friday and Saturday.
The two-time grand slam victor and one-time Davis Cup champion took aim at the Spanish group, now running the ITF event, headed by Barcelona great Gerard Pique, questioning what right a soccer great has to run and seemingly ruin one of tennis's greatest traditions.
Hewitt had impressed upon his team this week - De Minaur, Popyrin, John Millman, Jordan Thompson and John Peers - not to dwell on the format change.