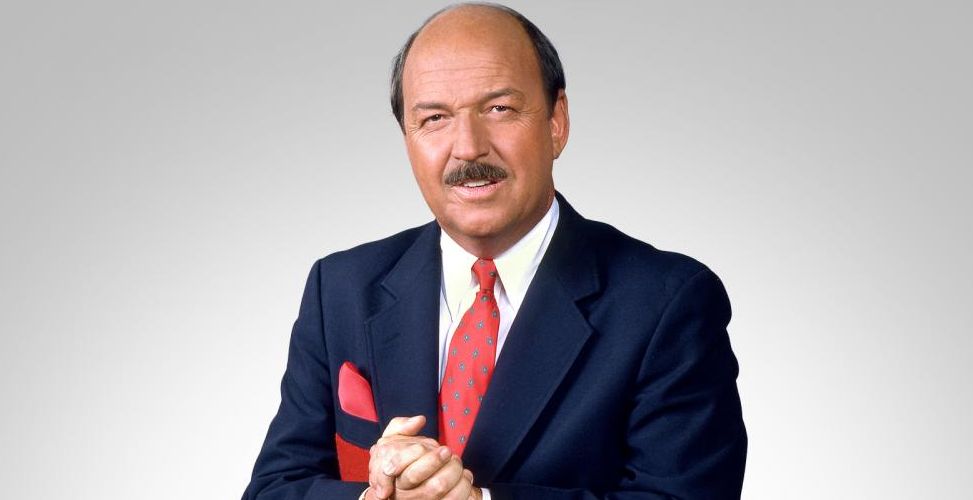 Todd Okerlund told TMZ that his father suffered multiple broken ribs after a fall in December.
"Mean" Gene Okerlund, a World Wrestling Entertainment Hall of Famer and famed interviewer, died Wednesday at the age of 76, the WWE announced.
Four days prior to his death, Gene was admitted to a nursing home. He was rushed to a hospital on Wednesday, where he died with his wife Jeanne at his side. "In 1984, Okerlund made the move to WWE where he became as recognizable as the Superstars he asked the tough questions to, including 'Macho Man" Randy Savage, The Ultimate Warrior and, perhaps Okerlund's greatest guest, Hulk Hogan.
WWE confirmed the sad news with a statement this week, and the company's owner Vince McMahon followed it up with his own personal response. "He was the voice behind so many of WWE's most iconic and entertaining moments, and the WWE family will miss him immensely", he said on Twitter.
Dubbed "Mean Gene" by professional wrestler and interview subject Jesse "The Body" Ventura, Okerlund captivated a national audience with humor and sarcasm as he bantered with the biggest personalities on the world wrestling stage.
He was the guy that was trusted to make sure that interviews stayed on track, especially with wrestlers that weren't so good on promos. "Mean Gene" was beloved by all who got to work with him, ' he added. "Our thoughts are with his family at this hard time".
Long-time WWE referee Charles Robinson called Okerlund a "true class act".
Hogan himself paid his respects on Twitter yesterday when he heard the shocking news, stating: "Mean Gene I love you my brother", before posting a message later on in the evening. "An honour to meet him".