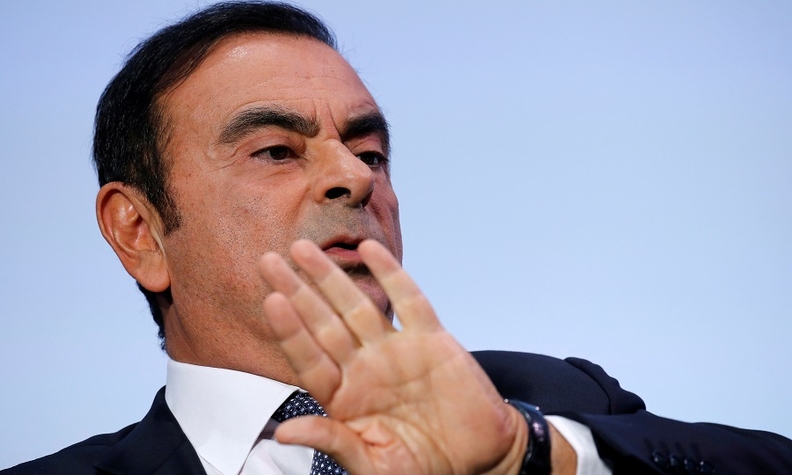 The Tokyo District Court said Friday that the former Nissan chairman would appear on Tuesday at a hearing he requested to seek an explanation on why he has been held so long.
Ghosn denies the allegations but has not had the chance to defend himself in public.
Last month, Paris asked Tokyo for help to save the Nissan-Renault-Mitsubishi Alliance following the arrest of Carlos Ghosn, the Brazilian-French national chairman of the automotive group who was arrested in Japan in November and stripped of his Nissan chairmanship on suspicion of financial misconduct.
Ghosn has been held in a detention center since his November 19 arrest on allegations of financial misconduct, which was followed by re-arrests over further allegations.
He was given another arrest warrant on December 21, further extending his detention, on suspicion he transferred personal investment losses to the tune of 1.85 billion yen (17.12 million US dollars) to Nissan in 2008.
If proven, each of Ghosn's alleged offenses may carry a sentence of as much as 10 years, prosecutors have said.
Ghosn is spending the beginning of 2019 in detention after the court on New Year's Eve extended his detention through to January 11 on allegations of aggravated breach of trust.
Prosecutors have also alleged that Ghosn temporarily shifted 1.85 billion yen ($16.6 million) of losses from his private investments onto a Nissan subsidiary as the global financial crisis erupted in October 2008.
Visits from lawyers, family and friends are strictly controlled by prosecutors in Japan, making it hard for suspects to establish a defense or give their side of the story to the media. Nissan has also accused Ghosn of misusing company funds, including in connection with homes from Brazil to Lebanon and for hiring his sister on an advisory contract. That lack of transparency and concern that Nissan will use Ghosn's absence to push for more power within the alliance has heightened tensions between the automakers.
The detainee is allowed to state his opinions.