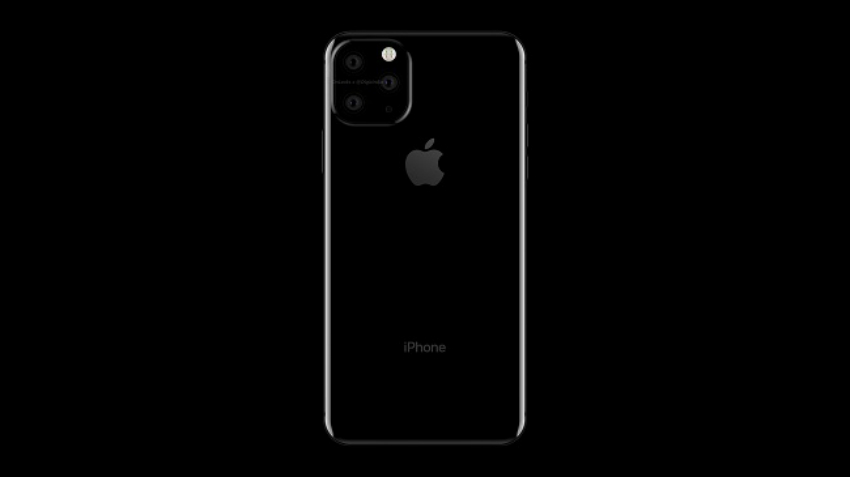 Earlier leaks have pointed out that there will be three iPhones this year, and we might be looking at the top-end variant in the freshly leaked render, which only shows the rear design of the phone. It will be called iPhone XI (iPhone 11).
Apple iPhone XI camera setup will include three cameras in a triangle formation along with a hexa LED flash and a secondary noise cancellation microphone. But looks like the name of one of the iPhones (we assume there will be more than one iPhone this year too) launching this year has been revealed.
Courtesy of Digit and OnLeaks, we now have the first look at what might be Apple's biggest and brightest flagship of 2019 - the iPhone XI.
However, we're still at least nine months away from Apple's annual iPhone reveal, so take these images with a pinch of salt.
It is hard to say which variant will carry the three rear cameras. The sensors and the LED flash all fit in a rectangular Mate 20 Pro-styled module. The flash, cameras and mic are placed in a staggered design, which looks outright disgusting (I say this now, but if it's true, I'm buying one without question #isheepgamestrong). OnLeaks states that the renders are based on EVT (engineering validation test), which means the device design isn't final as of yet.
The 3rd camera could be part of a Time of Flight depth sensing system as has been rumoured by Bloomberg a year ago and which can also be used for AR systems.
Putting all the unappealing visual factors aside, we can not ignore the fact that Apple is jumping onto the triple-camera setup as early as this year.
The picture shows the iPhone XI in black colour. It looks as though the back is made of glass, as we'd expect, and there's the usual Apple logo and "iPhone" text on there.