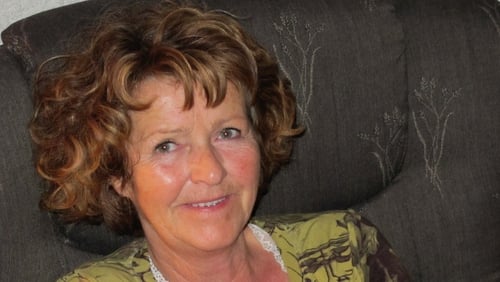 "There's no doubt that for the family, Anne-Elisabeth's kidnapping is a frightful and inhumane act", he said, expressing hopes that news of her disappearance would lead to some kind of sign that she is alive.
Chief investigator Tommy Broeske said 68-year-old Anne-Elisabeth Falkevik Hagen has been missing since October 31.
Police have been investigating the case discreetly for several weeks but decided to make it public in the hope someone would come forward with information, Brøske said.
Hagen's husband, Tom, was ranked number 172 in financial magazine Kapital's list of Norway's top 400 richest people.
A note was found demanding the ransom is paid in the cryptocurrency Monero and explaining what would happen if the money is not delivered.
A view of the home of missing woman Anne-Elisabeth Falkevik Hagen, the wife of one of Norway's richest men, Tom Hagen, in Fjellhamar, Norway, Wednesday, Jan. 9, 2019.
According to the daily newspaper Verdens Gang, the ransom demand was for €9m (£8m) in the cryptocurrency Monero.
Due to the sensitivity of the operation, the police have been forced to keep an extremely low profile while investigating the case. Mr Broeske declined to comment other than saying "the threats (in the note) were of a very serious character".
There has been no evidence since she disappeared that Mrs Hagen is safe, police say.
"Despite a broad and extensive investigation, we need more information", he continued.
Mr Broeske said those behind the kidnap have chosen to communicate digitally and officers have had no other form of contact.
Norwegian police confirmed that "a woman in her late 60s is believed to have been kidnapped from her home in Lorenskog", around 12 miles from Oslo and 31 miles from the Swedish border, but did not disclose her identity.
Police refused to confirm the sum but said they had advised the family not to pay.
Norwegian authorities are working together with Europol and Interpol on the case.