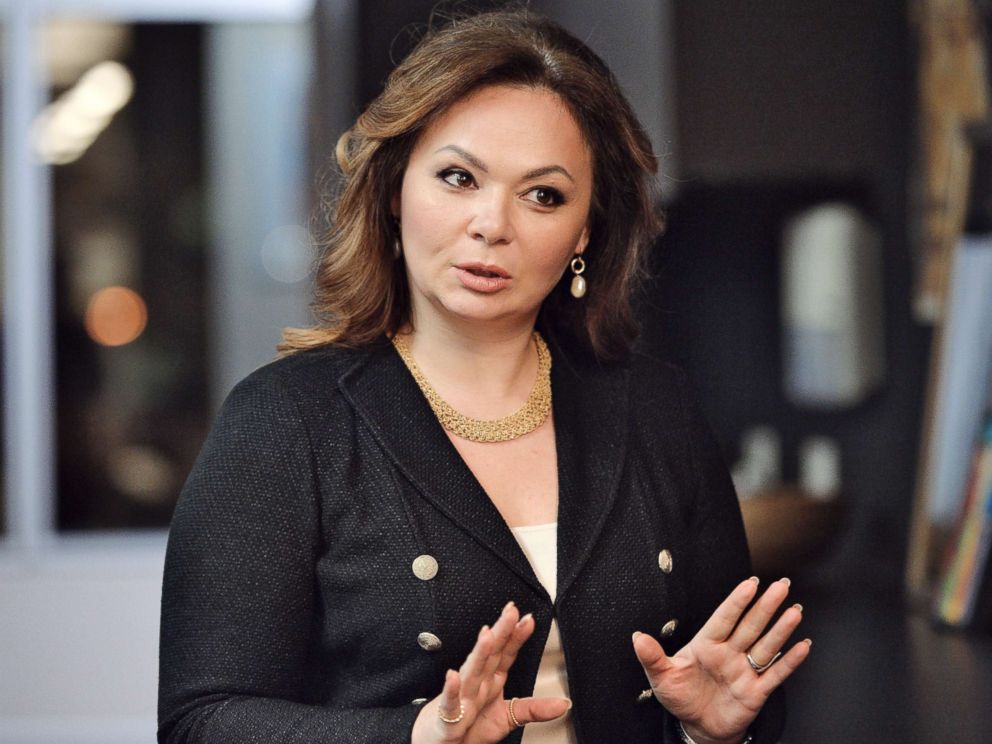 Trump's son-in-law, Jared Kushner, and senior campaign aide Paul Manafort also took part in the June 9, 2016, meeting.
On Tuesday, Russian lawyer Natalya Veselnitskaya was charged with obstruction of justice in a money-laundering case, CNN reported.
Prosecutors say Veselnitskaya submitted deceptive declarations to a judge in a civil proceeding involving a Russian tax refund fraud scheme.
It saw Donald Trump Jr, the then-candidate Trump's son, Jared Kushner, his son-in-law, and Paul Manafort, then Trump campaign manager, meet with a group of figures with links to Russian Federation.
The Magnitsky act continues to be a major irritant to the Russian government, and the lifting of sanctions appears to have been one of her primary objectives during the Trump Tower meeting, which was initially arranged after the dangling of potential dirt on Hillary Clinton during the 2016 presidential campaign.
Natalya Veselnitskaya was charged with fabricating evidence in a 2013 case the USA filed against a Russian company, Prevezon Holdings, which was allegedly involved in a $230 million tax refund fraud scheme in Moscow.
"Veselnitskaya's declaration presented supposed investigative findings by the Russian government - findings purportedly exonerating Veselnitskaya's clients - under the false pretence that these findings had been independently drafted by the Russian government", the indictment says.
The investigation had to do with a real estate firm, Prevezon Holdings, and its role in an alleged $230 million dollar tax fraud scheme that Melendez said was "perpetrated by a criminal organization that included in its ranks corrupt Russian officials".
As that case proceeded, Veselnitskaya, a member of the defense team in that matter, allegedly gave a false declaration to the federal court in NY about the Russian government's investigative findings in that case, concealing from the court that she "had participated in drafting those supposed independent investigative findings in secret cooperation with a senior Russian prosecutor".
It was not immediately clear whether Veselnitskaya has retained a defense attorney.
In 2017, she emerged as a key figure in the probe into whether there was Russian collusion with Trump campaign operatives. Browder's late lawyer, Sergei Magnitsky, was arrested in 2009 while investigating Prevezon's alleged money laundering scheme.
The U.S. attorney's office in NY settled the case with Prevezon in 2017 and obtained $5.8 million in settlement money from the company.
The indictment goes on to allege that Prevezon repeated Veselnitskaya's claims in their own court filings in the case. The case was settled in 2017, with Prevezon paying a $5.9 million fine without admitting any wrongdoing.
After Magnitsky discovered the alleged fraud, he was arrested and held for nearly a year in pretrial detention in Moscow, where he eventually died at age 37, the US indictment filed at the time alleges. Browder launched a campaign to have those allegedly involved in his death blacklisted by the U.S. Magnitsky ultimately ended up dead in a Russian prison - and his name is associated with the Magnitsky Act, which allows for imposition of sanctions on human rights violators in Russia.