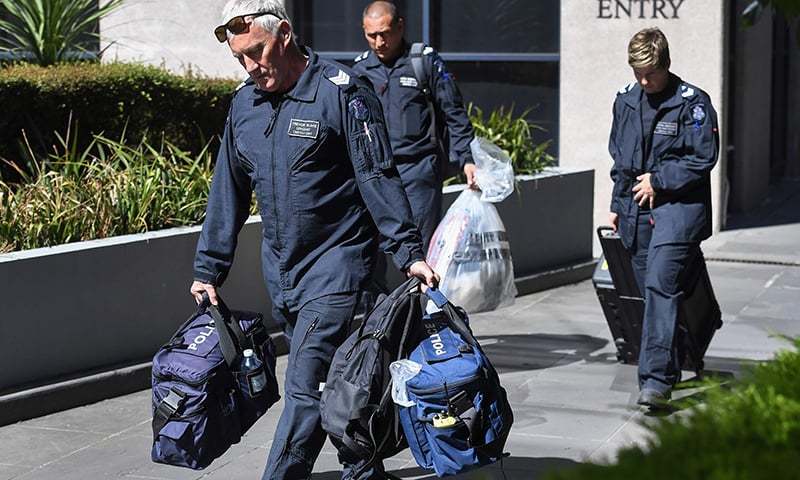 The Australian Federal Police (AFP) are investigating after suspicious packages were delivered to worldwide consulates and embassies across Melbourne and Canberra. The journalist also tweeted a short video showing paramedics entering the Korean embassy, also located in Melbourne.
Photos from outside the Indian Consulate show evacuated staff, two fire trucks, hazardous material vehicles and police in attendance.
A spokesperson for the British High Commission confirmed its office in Melbourne had received a suspicious package.
A spokeswoman for the Australian Federal Police said: "Police and emergency services have responded to suspicious packages delivered to embassies and consulates in Melbourne today. The circumstances are being investigated", the Australian Federal Police said.
Victoria Police will work to assist the AFP and other agencies including the MFB with the management and investigation of this issue.
Melbourne's Metropolitan Fire Brigade said it had been called to "a number of incidents" across the city.
Victoria Police said at this time, they believe the matter is "targeted and not impacting the general community".
According to the newspaper, the Australian, the missions affected included those of India, the United Kingdom, New Zealand, Japan, Pakistan, South Korea, Germany, Greece, Spain, Seychelles, Switzerland, Croatia and Egypt.
Emergency services were first alerted to the packages in the Melbourne locations about 12.30pm.
Hazmat and fire crews are seen outside the Indian and French Consulates on St Kilda Road in Melbourne.
There is also a warning listed in Ashwood, where the Swiss consulate is located.
A spokesman for the USA consulate in Melbourne told CNN that after receiving a suspicious package staff "followed standard procedures and alerted local authorities".
On Monday, suspicious parcels containing a white substance were sent to Argentina's consulate in Sydney.
One New Zealand official told the ABC their consulate received an envelope full of small plastic bags with what appeared to be concrete and asbestos.