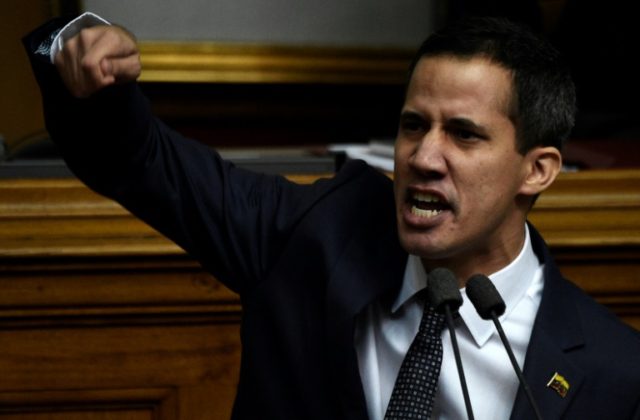 In far-reaching comments, Zerpa said the military lacks a national conscience for allowing Maduro stay in power, and he accused Supreme Court chief justice Maikel Moreno of having ties with drug traffickers.
Shortly before the controversial swearing-in of Venezuelan President Nicolas Maduro for a second full term, a judge of Maduro's Supreme Court has fled to the United States, report dpa news.
Until 2015 Zerpa was a legislator for Maduro's United Socialist Party of Venezuela and held several positions in the administration of Maduro's predecessor, late Hugo Chávez.
Zerpa said that he fled with his family to Florida because he didn't want to play a role legitimizing Maduro's rule when the Supreme Court swears him. Maduro is scheduled to be inaugurated on Thursday for another six years.
The high-ranking defection comes a day after Venezuela's opposition-controlled National Assembly called Maduro's election in a vote last May illegitimate and declared its intention to create a transitional body to prepare for democratic elections. He went on to state that he plans on "collaborating with the USA authorities", without offering further details.
On Friday, foreign ministers from 12 Latin American countries and Canada announced in Lima that their governments would not recognize Maduro as president if he attempts to remain in office and urged him to turn over power to the National Assembly. The Court also said that it had opened an investigation regarding Zerpa in November over accusations of sexual harassment by women in his office.
"I've chose to leave Venezuela to disavow the government of Nicolas Maduro", Zerpa said in an interview with EVTV, which is broadcast on cable and the internet.
Socialist policies of Maduro and Chávez have crippled the oil-rich nation in less than two decades.
Maduro's Socialist Party "gradually but steadily" co-opted the Supreme Court and "turned it into an appendage of the executive branch", according to the International Commission of Jurists.
Maduro was re-elected May 20 in presidential elections called by a regime-backed Constituent Assembly and boycotted by the opposition, many of whose best-known leaders were under house arrest or barred from running.
He is among the top Venezuelan officials who have been sanctioned by Canada, but he has not been targeted by US authorities, who accuse dozens in Maduro's administration as contributing to the crisis.
Speaking to legislators, Guaido named off several opposition politicians and opponents of Maduro's government who have been jailed, driven into exile or killed. More than three million Venezuelans have left the country because of the catastrophic economic situation and political Repression. "It's not fair that a whole country should perish to satisfy one man's lust for power".