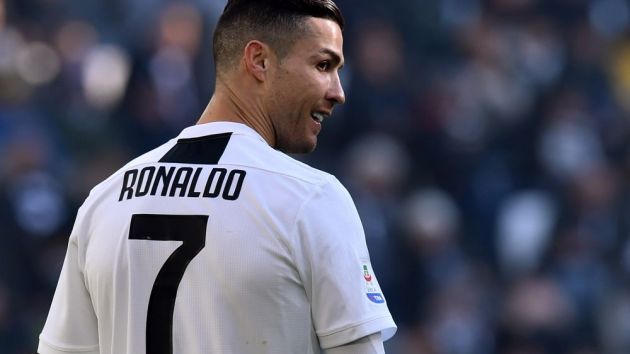 A warrant has been issued in Las Vegas to obtain a DNA sample from soccer megastar Cristiano Ronaldo to determine whether it matches genetic material found on a dress of a woman who accused him of raping her in 2009.
Jasmine Lennard, right, claimed Juventus soccer star Cristiano Ronaldo threatened her with bodily harm.
Kathryn Mayorga filed a lawsuit last November alleging Ronaldo raped her despite her screaming no repeatedly.
The 33-year-old's lawyer, Peter S. Christiansen, told BBC Sport it was a "very standard request". According to the report, the warrant has been sent to the court system in Italy, and once it's served, the Italian officials are expected to collect a sample of Ronaldo's DNA and send it back to Vegas police.
Ronaldo denies assaulting Kathryn Mayorga at a Las Vegas hotel in 2009. However, in previous statements Christiansen has strenuously denied the allegations, alleging that what occurred in Las Vegas was consensual.
Kathryn Mayorga went to cops back in '09 but didn't identify Ronaldo by name out of fear of retaliation.
Ronaldo, then 24, was on vacation in Las Vegas and met Ms. Mayorga in the Rain nightclub at the Palms Casino Resort before inviting her to a party in his suite, according to her civil complaint.
The complaint adds that "when Cristiano Ronaldo completed the sexual assault of the plaintiff, he allowed her to leave the bedroom stating he was sorry, he was usually a gentleman".
Der Spiegel said that in 2010, she reportedly reached an out-of-court settlement with Ronaldo involving a $375,000 (£288,000) payment for agreeing never to go public with the allegations.
The model's lawyer Jonathan Coad of Keystone Law said: 'I am advising her on a possible harassment claim against Mr Ronaldo'.