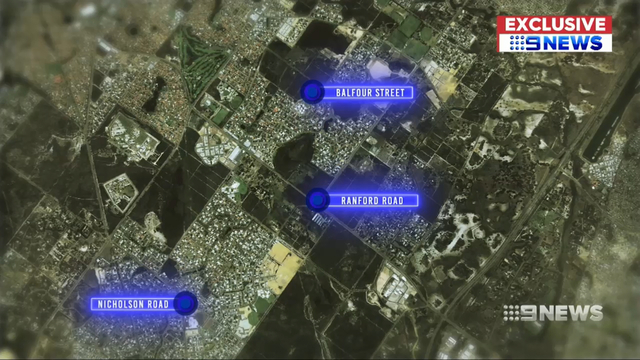 The 36-year-old woman, from the Perth suburb of Camillo, was charged with risky driving on Monday.
Witnesses reportedly saw the young boy riding in the roof basket of the Holden Captiva on Friday afternoon between Camillo and Harrisdale. The maximum speed limit in the area is 100 kilometers (62 miles) per hour.
The woman eventually responded to flashing lights and beeping horns and pulled over.
She stopped the vehicle and placed her child back into the auto before driving away, a police spokesman told News Corp Australia.
It is not clear if the driver knew the child was on top of the auto.
It comes after security camera footage obtained by Nine News yesterday showed a boy in nothing but a nappy clinging to the roof racks of a vehicle for about 10 minutes.
Other witness said they felt "sick to the stomach" after seeing the boy on the moving auto.
The boy on top of the auto being driven by his mother. This is one of them.
The police said they opened an investigation into the incident after the driver was alerted by passing motorists.
Police responded after calls came in and found the Holden pulling into a petrol station in Harrisdale where three children, two secured in child restraint seats, were seen in the vehicle. "However, it will be alleged that a four-year-old boy was unrestrained", a police spokesman said.
It's believed the mother was unaware the child was on the roof of the moving vehicle. She could be facing prison time if it is proven in court that she knowingly let her son ride on top of a moving auto.