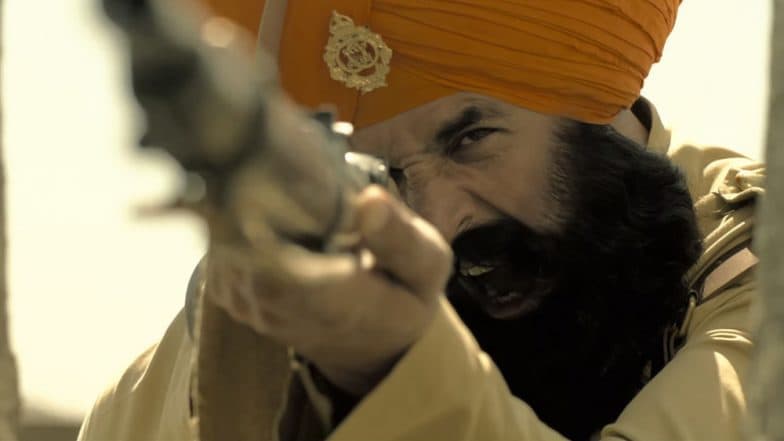 A short teaser of Akshay Kumar's upcoming war film Kesari was released online soon after the posters.
And guess what, the Padman actor shared second glimpse of Kesari on his Twitter handle.
Akshay Kumar's look from the third teaser of Kesari. "It's an unbelievable true story". "Kesari" will also see both Akshay and Parineeti sharing the screen space together for the first time.
Earlier, Akshay shared new photos and wrote, "Aaj meri pagdi bhi Kesari, jo bahega mera woh lahoo bhi Kesari, aur mera jawaab bhi Kesari". The poster us a glimpse into the mind of the brave-heart who was sent into the battlefield by Britishers with just 20 soldiers.
In the new poster of Kesari, we can see a close up of Akshay as Ishar Singh who looks absolutely intense. The movie is directed by acclaimed Punjabi director Anurag Singh and produced by Karan Johar, Aruna Bhatia, Hiroo Yash Johar, Apoorva Mehta, Sunir Khetarpal. Since morning, we have been watching glimpses of the film as before the official trailer releases on February 21.
Meanwhile, apart from Akshay's Kesari, two more projects on the same subject are also in the pipeline - Ajay Devgn's Sons Of Sardaar and Randeep Hooda's The Battle of Saragarhi.