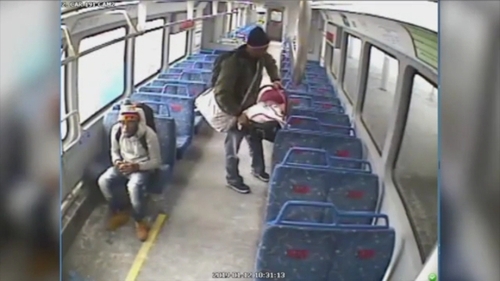 Scary surveillance video has been released showing a father leaving his baby on a Cleveland RTA train. The passenger banged on the windows and even ran up to the door to call out to the father. The train doors closed as he was on the platform, the train - and baby - then left without him.
The Greater Cleveland Transit Authority (RTA) says the man, seen on surveillance video, walked onto a train at the Windermere Station on January 12, and placed a baby in a seat.
The father is seen trying to keep up with the train before giving up.
The train's driver learned about the baby before it arrived at the next station, which was just a minute away, the authority said.
According to a police statement, the father was accused of acting "menacing" towards the train operator after the fact.
Neither the baby nor the passengers were in any danger during the indent, RTA officials say. However, the driver will be "coached" due to not following communication procedures.