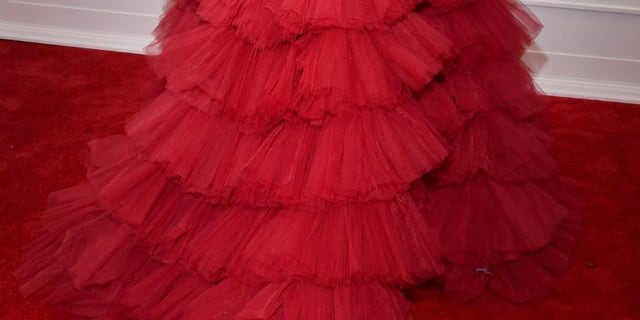 Bebe Rexha has revealed the huge support she received by after a certain designer declined making a dress for her to wear to the 2019 Grammy Awards because she doesn't look trim.
Rexha told E! on the red carpet, "I just did the video because I was really heartbroken and it bummed me out..." "Then I don't want to wear your dresses because that's insane". "I really didn't expect that, so my size 8 a** is here on the red carpet".
"I was like, 'This is incredible, '" she said, sharing the fact she hopes her experience inspires women to be proud of the way they look.
The hitmaker, who was nominated in two categories at this year's Grammy Awards, called out designers ahead of the ceremony refusing to cater for her United Kingdom size 10-12 figure.
"You're saying all the women in the world that are a size 8 and up are not handsome and that they can not wear your dresses".
Well, the stunning blonde showed every single designer who shunned her what they were missing out on by absolutely owning the red carpet in a princess-inspired gown by designer Monsoori.
Added the nominee: "I mean, I'm okay". "He worked with my body and I feel wonderful".
The I'm a Mess hitmaker's outrage was evident in the accompanying video, where she stated, "So I finally get nominated at the Grammys, and it's like the coolest thing ever". "Joking with Variety, Rexha shared the perks of rocking a big dress: "[It's] puffy so I can eat whatever I want".
Lester Cohen via Getty Images "I feel like a princess", Bebe Rexha said. However, a little after receiving her nominations, she we shocked to discover that many designers did not want to dress her. "I love my body, you know? and I just want other girls to love their bodies".
Safe to say that Bebe stunned on the red-carpet, and was one of the best dressed stars at the event.