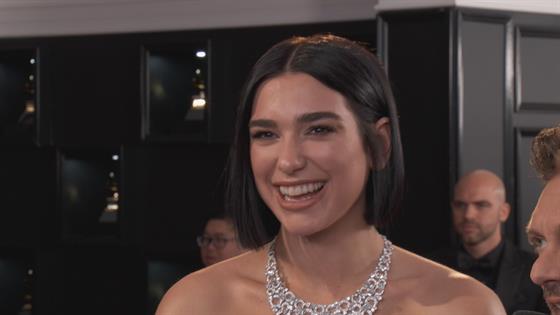 British pop singer Dua Lipa took home the award for Best New Artist at the 61st annual Grammys, held at the Staples Center complex in the US city of Los Angeles on Sunday.
"For anyone who hasn't realised how special they are to have a different story, a different background, a name, and just want to be normal. just know that no matter your background, what you believe in, never let it get in the way of your dreams", she said in accepting her award.
Dua is also up for Best New Artist, make sure to tune in at 8pm ET/5pm PT on CBS to see if she takes home the award!
Moments before her win, she also performed live with singer/songwriter St Vincent, swapping between her song Masseduction and the chart-topping One Kiss, also throwing in a few lines of Respect as a tribute to Aretha Franklin.
"So many women!" Lipa continued.
When she accepted the latter, Dua Lipa used her acceptance speech to call out a remark made in 2018 by Recording Academy president Neil Portnow.
Asked about 21's situation backstage at the Grammys 2019, Dua said she finds it "upsetting, given that he hasn't actually done anything". "It's a change we hope to see for many years to come", Lipa said. Part glittery silver fabric, part shiny pewter silk, the gown was the ideal look for Lipa's Grammys debut.
Singer-actor Miley Cyrus has supported singer Ariana Grande's decision of skipping this year's Grammy Awards. This has been changed to "Kosovo-British musician".