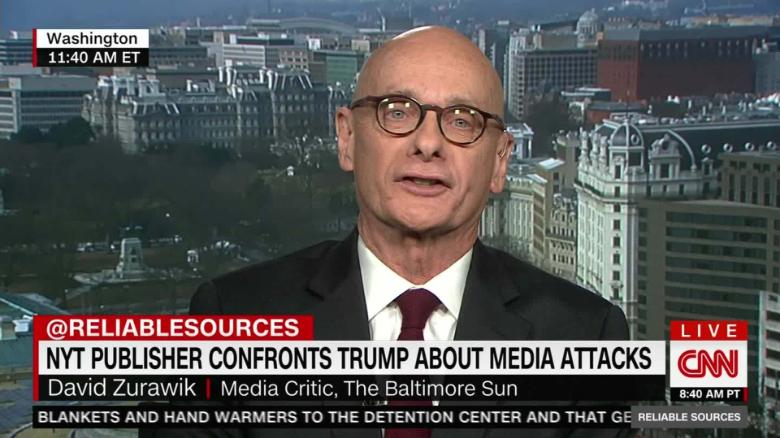 "Many people from Vice have been taking issue with the book it seems..."
After initially standing by her new book completely following accusations of plagiarism, former New York Times editor Jill Abramson is now acknowledging that some passages of her book comes "too close" to the source material.
Vice correspondent Michael Moynihan posted a Twitter thread Wednesday listing what he said are several examples of passages in "Merchants of Truth: The Business of News and the Fight for Facts" that closely resemble material in The New Yorker, Time Out and other publications.
Shortly afterwards, reporter Ian Frisch added a thread of his own, accusing Abramson of ripping off his work in Relapse Magazine. "I checked the end notes of Abramson's book and couldn't find any reference to my post (no footnotes appear in the body text, at least not in the Kindle version)", he wrote. When advance galleys of Merchants of Truth circulated three weeks ago, journalists at Vice pointed out that it contained several errors in the section on their media outlet.
Fox News host Martha MacCallum confronted Abramson about the allegations Wednesday night, to which Abramson responded, "I certainly didn't plagiarize in my book".
Abramson says that while she had help in pulling the book together, perhaps it wasn't sufficient. Abramson maintained that she stayed behind her work "100 percent".
Later in the night Wednesday, Abramson said she takes "seriously the issues raised and will review the passages in question". "I think they don't like the portrayal of Vice, although I think it's a very balanced portrayal".
Abramson looks at The New York Times, The Washington Post, BuzzFeed, and VICE in the digital age (the latter two are in possession of "a ballooning and fickle audience of millennials", who are no doubt killing Real Journalism alongside consuming copious amounts of avocado toast).
He said that there were "plenty more" examples of "enormous factual errors, other cribbed passages, single or unsourced claims", the Washington Post reported.
"Each of the four news organizations covered in the book was given ample time and opportunity to comment on the content, and where appropriate the author made changes and corrections".
One passage describing Vice co-founder Gavin McInnes is an nearly word-for-word duplication of something Weeks wrote in 2005 for the Ryerson Review of Journalism, a twice-annual publication by the Toronto university's final-year journalism students.
"I endeavored to accurately and properly give attribution to the hundreds of sources that were part of my research", Abramson tweeted.
"If upon further examination changes or attributions are deemed necessary we stand ready to work with the author in making those revisions", the statement said.
EW has reached out to publisher Simon & Schuster for comment.