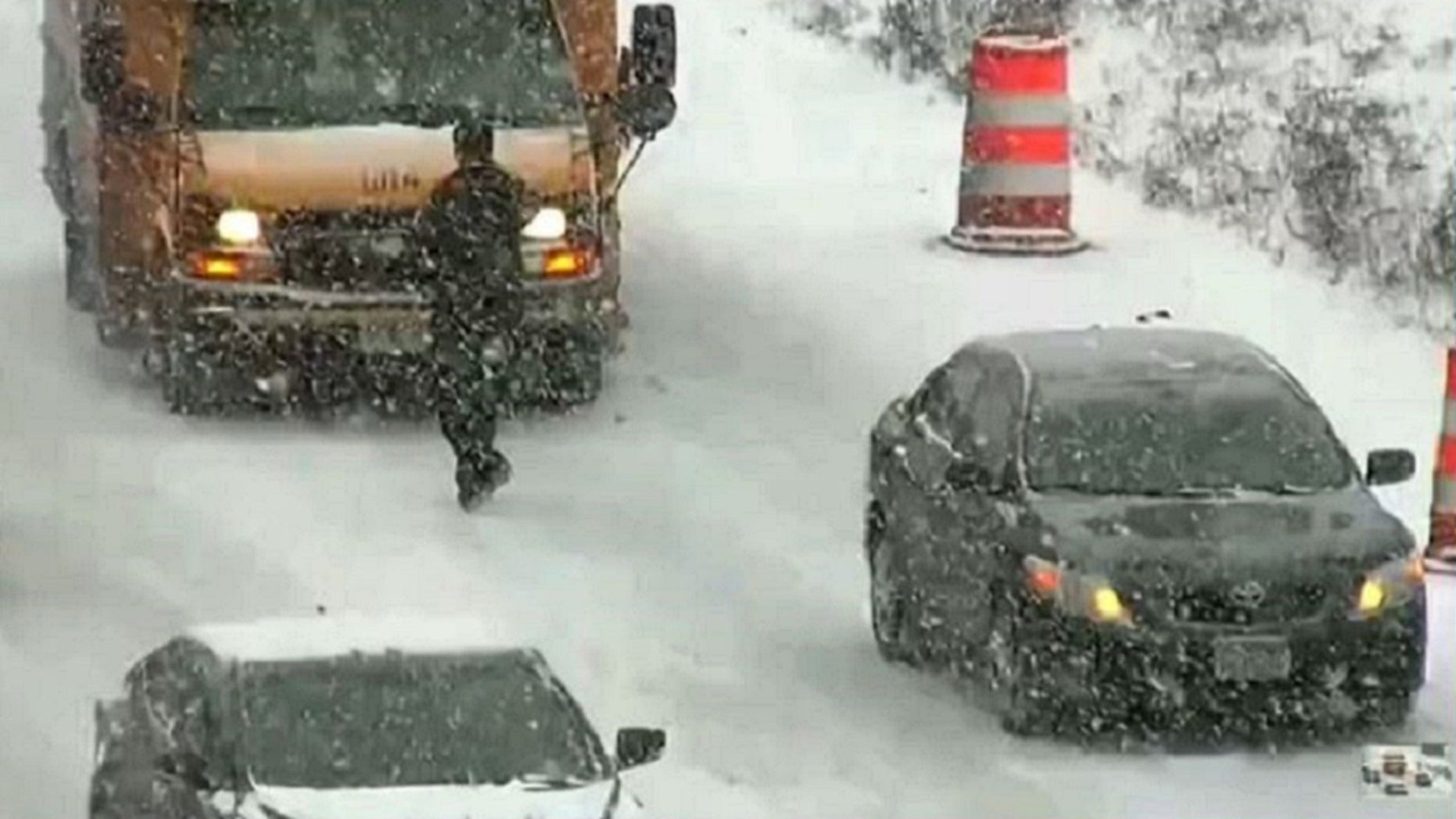 State Highway Patrol investigate the scene of a shooting on I-35 near downtown Minneapolis.
(Minneapolis Police) The bus driver was shot in the head, whlie a student at the back was unhurt. An 8-year-old child also on the bus was not injured. "The words to describe what went on here, we nearly run out of ways to describe this".
The 31-year-old St. Paul man was charged with one count of attempted second-degree murder as well as a second count of second-degree assault with a unsafe weapon.
His first court appearance is on Friday and he faces 20 years in prison if convicted. "It is just horrific", said chief deputy Hennepin County Attorney David Brown told reporters.
"We do not believe there was a self-defense claim based upon the evidence that we have received so far", said prosecutor Dave Brown.
Following the shooting, Lilly, wearing what appears to be a security guard's uniform, gets on his cellphone and paces back and forth.
Near the interstate split, Lilly stopped his vehicle in the lane of traffic and got out and walked towards the bus.
The gunman, identified by police as Kenneth Lilly, gets out of the auto and walks around to the driver's side of the bus before opening fire. Suddenly, the suspect's vehicle pulls into the hard shoulder.
The video is hard to see, but shows what appear to be a couple gun flashes right away. Then, as the man walks between the pickup and the school bus, he apparently fires at least two more times.
Kenneth Walter Lilly, 31, shot at the bus driver five times, hitting him twice-in the head and left arm-police said in a press conference recorded by local station WCCO. He is later cuffed and walked to the door of the bus, then put in a squad auto.
However, the video footage showed the defendant had retreated to a safe spot before walking in front of the bus and shooting, according to the complaint.