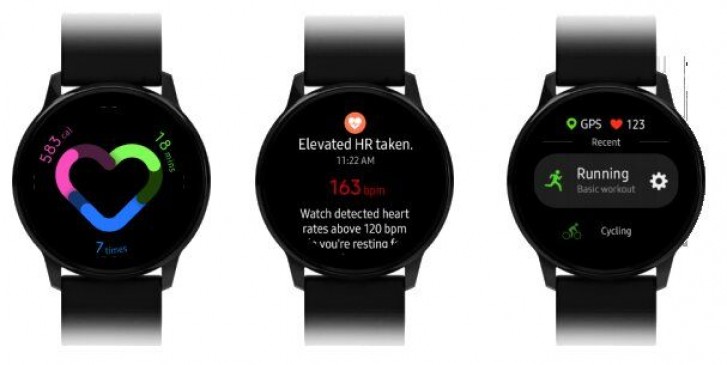 The latest revelation comes courtesy of Samsung's official French website where the Galaxy S10 range now has a dedicated anding/support page.
Samsung will unveil its new flagships on February 20, and the brand seems to acknowledge we already know nearly everything about these devices, so much as to let you pre-order them now. In fact, just yesterday a massive leak outed every last spec for all three new Galaxy S10 models.
Both the Galaxy S10 and S10+ are getting a triple-camera setup. The handset will feature the same design language and internal specs as its other two siblings but misses out on all the other new frills like an in-display fingerprint sensor, a higher resolution OLED panel, and more.
Update, February 11, 2019 (10:30 AM ET): We've updated the rumor hub with a newly leaked watermark-free render of the Galaxy S10e, Galaxy S10, and Galaxy S10 Plus, via Evan Blass. Will this finally get you to stop using screen protectors, or will you wait until Samsung is able to make the in-display fingerprint sensor work with screen protectors? Even still, we can get a very good idea of how big the new Galaxy S10+ is in one's hand.
Samsung Galaxy S10+ will likely come in 3 storage options- 6GB/128GB, 8GB/512GB and 12GB/1TB.
The second video highlights the improved stabilization offered by the handset's front-facing camera, which Samsung claims will result in reduced shaking when capturing 4K video.
Leaks suggest that all Samsung Galaxy S10 phones will come with an ultrasonic in-display fingerprint sensor, except for the Lite version that will have a regular fingerprint sensor on the side.
The Galaxy S10 5G and Galaxy S10 Bolt will be 5G ready with quad-cameras at the back.
That's slightly unusual given that previous leaks had settled on a 6.4-inch screen, though sometimes screen sizes are measured to the rounded corners and sometimes the full rectangle is used, so that could account for the difference here.