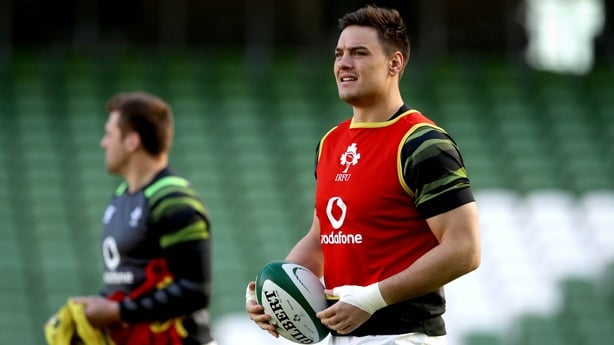 Scotland's Ryan Wilson believes the absence of CJ Stander is "a big loss" for Ireland, but is still anticipating a daunting back-row contest at BT Murrayfield on Saturday with the breakdown set to be a pivotal battleground. 'It's a great feeling singing the national anthem with a full stadium.
"I wasn't involved last year in Dublin, but we've watched a lot of the clips leading up to this year's match trying to see what we did well and where we could do better", said Strauss. We were well in control and we just gave Italy momentum by being less aggressive at the end and slipping off tackles.
Scotland captain Greig Laidlaw knows his side must produce an 80-minute performance against Ireland next week after they rounded off a routine victory over Italy in somewhat alarming fashion. We've done our review on Italy. "Hopefully it doesn't come back to bite us, because these points can make a difference". And, albeit we were quite far ahead, we maybe switched off a little bit, but we've got to tighten that up, because a team that are very strong in the last 20 minutes are Ireland.
Wilson has picked apart the game in Dublin to glean insights into Saturday's opponents. There's a real buzz around Murrayfield at the moment and that'll play a huge part in it, but we've got to start well and we've got to be physical with them, exactly like England were.
'We have top players at nine and ten, too, so we'll be looking to win that battle as well.
"That's a matter of being able to stay calm and still try and hit the road running and mentally prepare to be in a position that, no matter what happens, we can still turn up and play the game we want to play", he added.
He said: "If Ireland lose this one, it makes it very tough for them to get anywhere close to winning the competition". They were tackling in twos and the dominance of their defence was insane, so we'll be looking to do the same.