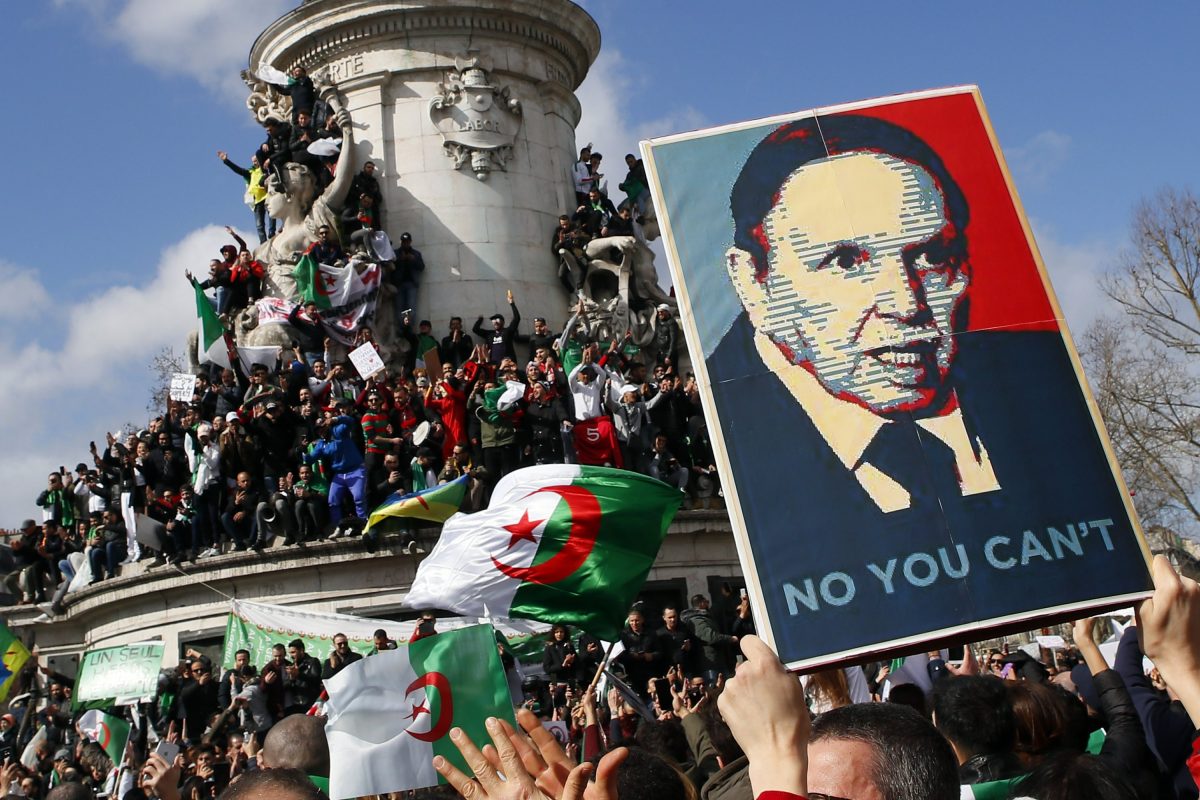 A Reuters witness saw the Gulfstream executive jet, the one which had taken Bouteflika to Geneva on February 24, touch down at the airport amid a heavy police presence. Algerians have hardly seen Bouteflika since he suffered a stroke in 2013, and anger has mounted at the country's secretive power structure.
Around 10,000 Algerian-origin protesters rallied in Paris on Sunday, police said, in a demonstration against President Abdelaziz Bouteflika, calling on him not to seek another term in office in next month's election.
The official APS news agency confirmed that the president had returned home "after a private visit to Geneva. during which he underwent periodic medical tests".
A general strike Sunday was taking place as the president arrived, with numerous shops in Algiers and other cities closed.
Earlier in the day, several Algerian media outlets were quoting Bouteflika's campaign manager as saying that the president was committed to early elections and holding a national forum.
Some members of the diaspora want French President Emmanuel Macron to take a firmer stand in support of the peaceful protests against ailing 82-year-old Bouteflika which began more than a fortnight ago. A coterie of people have grown rich under him and are thought to exert pressure on the presidency.
Algeria's ruling FLN party called on Sunday on all sides to work together to end the political crisis, Ennahar TV said.
In the clearest indication yet that the generals sympathise with them, the chief of staff said the military and the people had a united vision of the future, state TV reported.
Algerians packed central Algiers to capacity on Friday in the biggest protests in the capital in 28 years.
Bouteflika, first elected in 1999, is the first civilian president of the North African nation except for a short term by Ahmed Ben Bella after Algeria won its independence from France in 1962.
Demonstrations against his bid for another fifth term in office have brought tens of thousands of protesters onto Algeria's streets. Similar marches were held across the country.