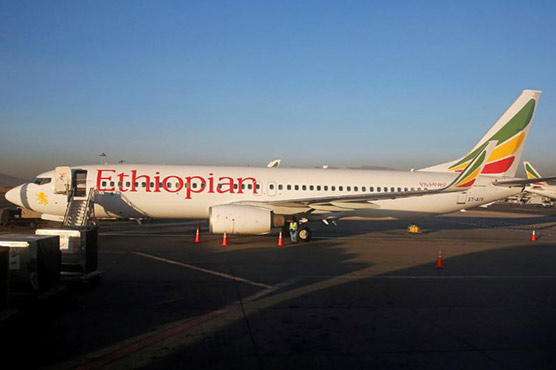 It also was a serious blow to state-owned Ethiopian Airlines, which has expanded to become the continent's largest and best-managed carrier and turned Addis Ababa into the gateway to Africa.
At the Nairobi airport, hopes quickly dimmed for loved ones. GebreMariam said they have not yet determined the cause of the crash.
Safety experts cautioned against drawing too many comparisons between the two crashes until more is known about Sunday's disaster.
A statement by the airline earlier on Sunday said a search and rescue operation was underway.
Boeing and joint venture partner Commercial Aircraft Corporation of China (COMAC) operate a plant in the eastern city of Zhoushan that completes the interiors of 737 MAX planes for Chinese airlines. The jet's last maintenance was on February 4, and it had flown just 1,200 hours.
According to Swedish flight-tracking website flightradar24, the passenger jet "had unstable vertical speed" before it crashed.
The senior Ethiopian Airlines pilot had flown more than 8,000 hours.
A spokesman for Ethiopian Airlines has confirmed the flight went down at around 8.44am (5.44am GMT) local time with 149 passengers and eight crew members on board.
A general view shows the scene of the Ethiopian Airlines Flight ET 302 plane crash, near the town of Bishoftu, southeast of Addis Ababa, Ethiopia on March 10, 2019. Ethiopian authorities lead the investigation into the crash, assisted by the U.S., Kenya and others.
A preliminary report into the October crash focused on airline maintenance and training and technical questions about the response of a Boeing anti-stall system to a recently replaced sensor.
African air travel has improved in recent years, with the International Air Transport Association in November noting "two years free of any fatalities on any aircraft type".