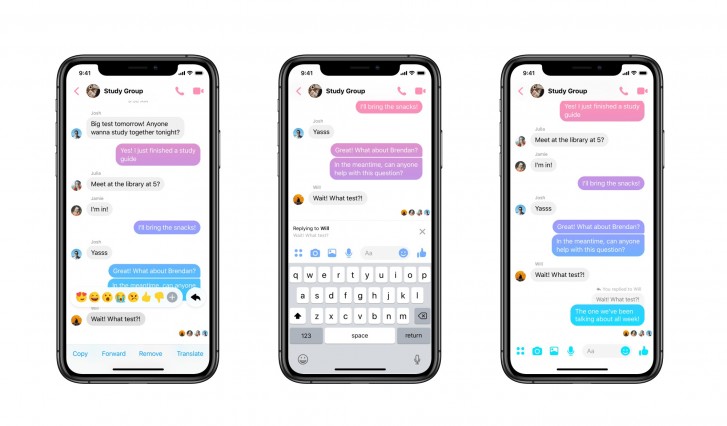 Facebook has today started rolling out a new feature dubbed "message replies" to over 1.3 billion Messenger users worldwide. These direct replies support GIFs, emoji, images, and other media in addition to text. Using the new feature, the people you're talking to will now know exactly what you were replying to with that "LOL", for example.
The unsend feature gives the users the ability to delete the message they have sent for up to 10 minutes.
You can now long press on a message you want to reply to, then tap the reply icon, and the original message will be quoted above your reply. This will make it easier to reference a specific message you're replying to, taking away some of the confusion that is typically found in long and detailed conversations on Messenger. Messenger also adds an indication on top of your reply to show you've responded to a specific message.
Facebook Messenger saw a major overhaul recently, and even finally welcomed a dark mode, but the changes aren't done. It's a form of message threading.
It's a pretty straightforward feature that fellow Facebook-owned messaging app WhatsApp has already offered for a while, so it makes sense that Facebook would bring it to Messenger. The update is available for Android and iOS now.