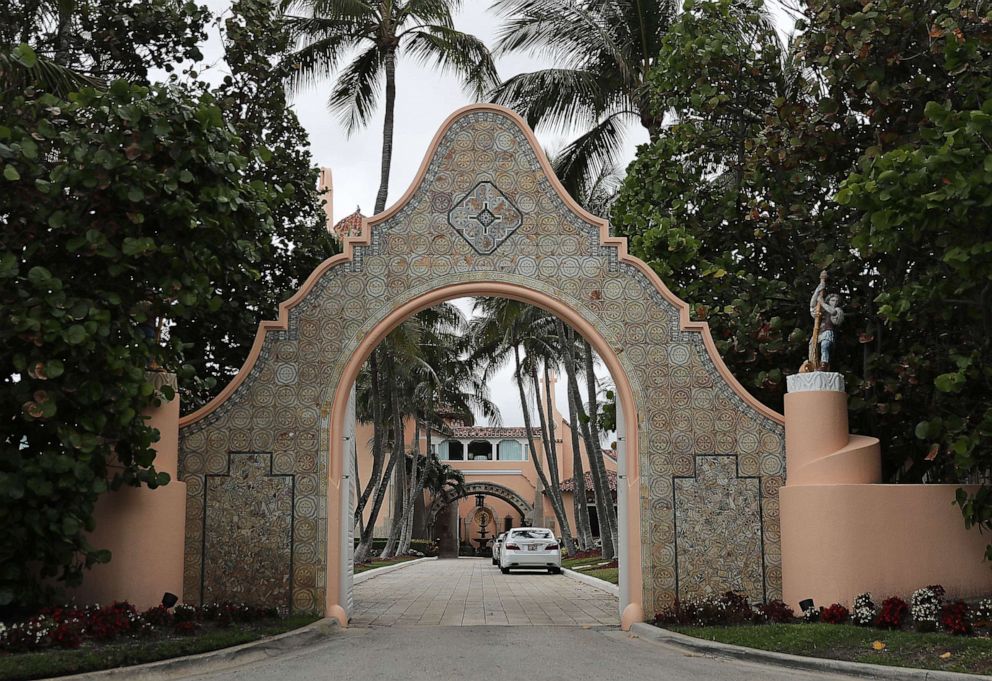 A Chinese woman charged with bluffing her way into President Donald Trump's Mar-a-Lago Florida resort last month, renewing concerns about security at the club, appeared in court on Monday at a hearing to determine whether she will remain in custody, according to USA media.
On CNN's "The Situation Room", Shawn Turner, a former official in the Office of the Director of National Intelligence, explained exactly the threat posed by the Chinese national arrested trying to sneak into President Donald Trump's Mar-a-Lago country club. She was arrested after agents say they found her carrying four cellphones, an external hard drive and a thumb drive with computer malware installed. Prosecutors said that a search of her hotel room had revealed nine USB drives, five sim cards, a fifth mobile phone, $8,000 in cash and a "signal detector radio frequency device", which could be used to detect eavesdropping equipment such as hidden cameras.
Once inside, Zhang allegedly told a front-desk clerk she was there for a nonexistent United Nations Chinese American Association event. But Ivanovich and others in the Secret Service took hours to bring in an available agent who spoke Mandarin and could help translate during her interview.
Zhang arrived in Newark on a flight from Shanghai on March 28, Garcia said.
The agent, Samuel Ivanovich, said Zhang was removed from the property and told she could not be there.
Zhang will remain in Palm Beach County jail, at least through Monday.
"Based on all the lies she's told to folks she encounters and the fact she has zero ties to the United States of America", Garcia urged the judge to detain Zhang before her trial.
Yujing Zhang is appearing at a detention hearing in a Florida federal court, and prosecutors are outlining their case as to why she is a flight risk after allegedly attempting to enter Mar-a-Lago. There, a Secret Service agent testified that the malware Zhang carried was capable of infecting a computer as soon as the thumb drive was plugged in. She has been charged with lying to the Secret Service. No such event was scheduled and agents were summoned.
Zhang talked her way into the club, carrying a large number of electronic devices including malware on a thumb drive. But language, the Secret Service had said, had led to the confusion over her relation to a Mar-a-Lago member.
Zhang's previous hearing when she was first arrested went unusually-she admitted to owning a BMW and a home in China worth more than 1 million American dollars, and asked extensively about how she may get in contact with an attorney or find phone numbers of contacts in America if she were detained in a Florida jail. Zhang used a translator in court on Monday to listen to the proceedings, but answered questions from the judge in English.
When agents analyze suspicious devices that might contain malicious software, it is done in a controlled environment and not performed on a computer connected to any government networks, according to Secret Service officials.
The 32-year-old woman was arrested last weekend after giving conflicting reasons for her visit to the president's club.
Agents say she wasn't on the membership list, but a club manager thought Zhang was a member's daughter. When eventually questioned by a receptionist as to her business there, however, Zhang's presence became suspect and she allegedly shifted her story.
Monday's hearing raised yet another question about Secret Service security.
There is no indication Zhang was ever near the president, who was at his nearby golf course at that time.
He said she never claimed to be a member of Mar-a-Lago and showed a real invitation, albeit in Chinese, to attend the friendship event.