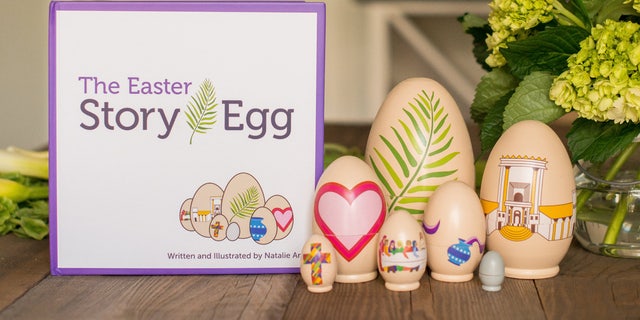 This young man is excited about what he's found at the Point Pleasant Easter egg hunt on Saturday at Tu-Endie-Wei State Park.
A children's Easter Egg hun will begin at 11 a.m. on Saturday at the Presque Isle Bandshell and over 1,000 toy-filled eggs will be hidden.
Saturday, April 20 will be egg hunts at Rutland Fireman's Park at 11 a.m.; at Belleville Locks and Dam at 11 a.m., sponsored by the Olive Twp.
In case you missed American Swedish Institute's indoor egg hunt on April 13, don't worry: They're also hosting an outdoor one with golden eggs inspired by its public art piece and functional sauna, "Solar Egg" by Bigert & Bergström for Riksbyggen. Participants will meet in the center gymnasium to receive instructions.
Free egg hunt tote bags will be available while supplies last. Do not forget to bring your own basket!
The Easter Bunny was a popular guest at Saturday's Easter egg hunt sponsored by the Point Pleasant Presbyterian Church. Each empty beer can will be redeemed for two VIP tickets to the Vail Craft Beer Classic, June 20-23. All pictures will be posted on the town's Facebook page for people to share or save.