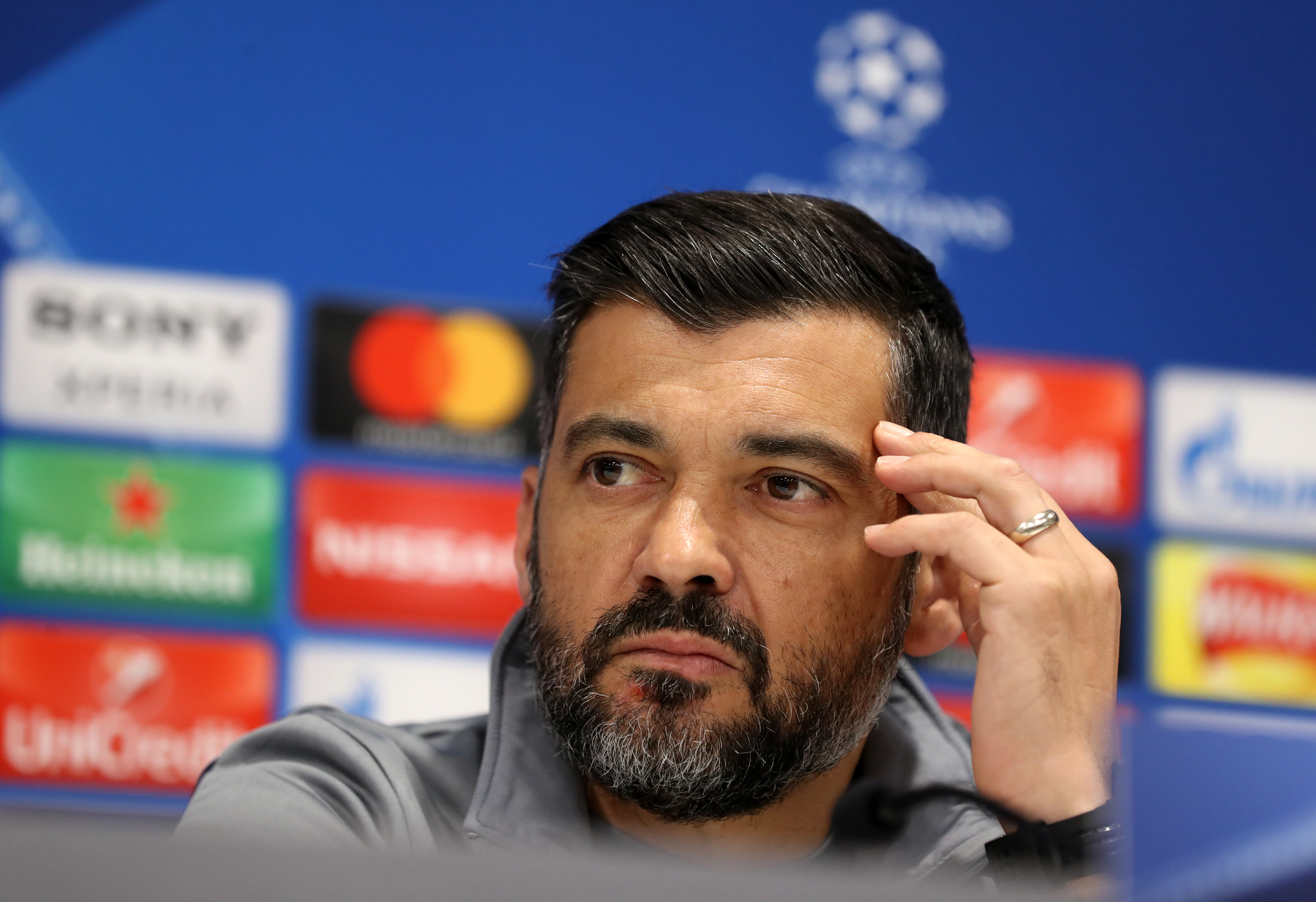 Porto boss Sergio Conceicao has declared Champions League quarter-final opponents Liverpool the "best team in the world".
"But my players are not silly, they do not underestimate things like this". "But to be that you have to win trophies, and that's something we haven't done yet and what we're trying to do this season".
"If we were 2-0 down and going into the home leg, would we think we were out?"
Klopp reacted with something like confusion when Conceicao's assessment was put to him. "What we do tomorrow we show on the pitch, not at the press conference", Klopp said with a wry smile.
"Porto have won all four of their home games in the competition so far this season, but they have not met a side of the calibre or European pedigree of Liverpool who returned to the top of the Premier League table with victory over Chelsea on Sunday".
Klopp, whose side will defend a 2-0 lead from last week's first leg at the Estadio do Dragao on Wednesday, added that last year's match was "really strange". If he and Matip stay fit, there is a chance that Lovren has played his last game for the club.
"The first goal was really good play but Sadio (Mane) had harder shots that weren't in". We will have to play at our limit, 100 per cent, and not try to (just) come through somehow because then you cannot stand the power they can create here.
"Liverpool are all about the way that I think about football", the former Portugal global said through a translator. That's a compliment, but we know we have a really big job to do tomorrow.
Joel Matip will nearly certainlyalmost partner Virgil van Dijk in the heart of the Liverpool defence on Wednesday.
"Pepe and Herrera are coming back and they are key players", said the Klopp.
"Having a player with the quality of Joe, remember the season he played before he got injured - that was incredible, so we're really happy he's back".