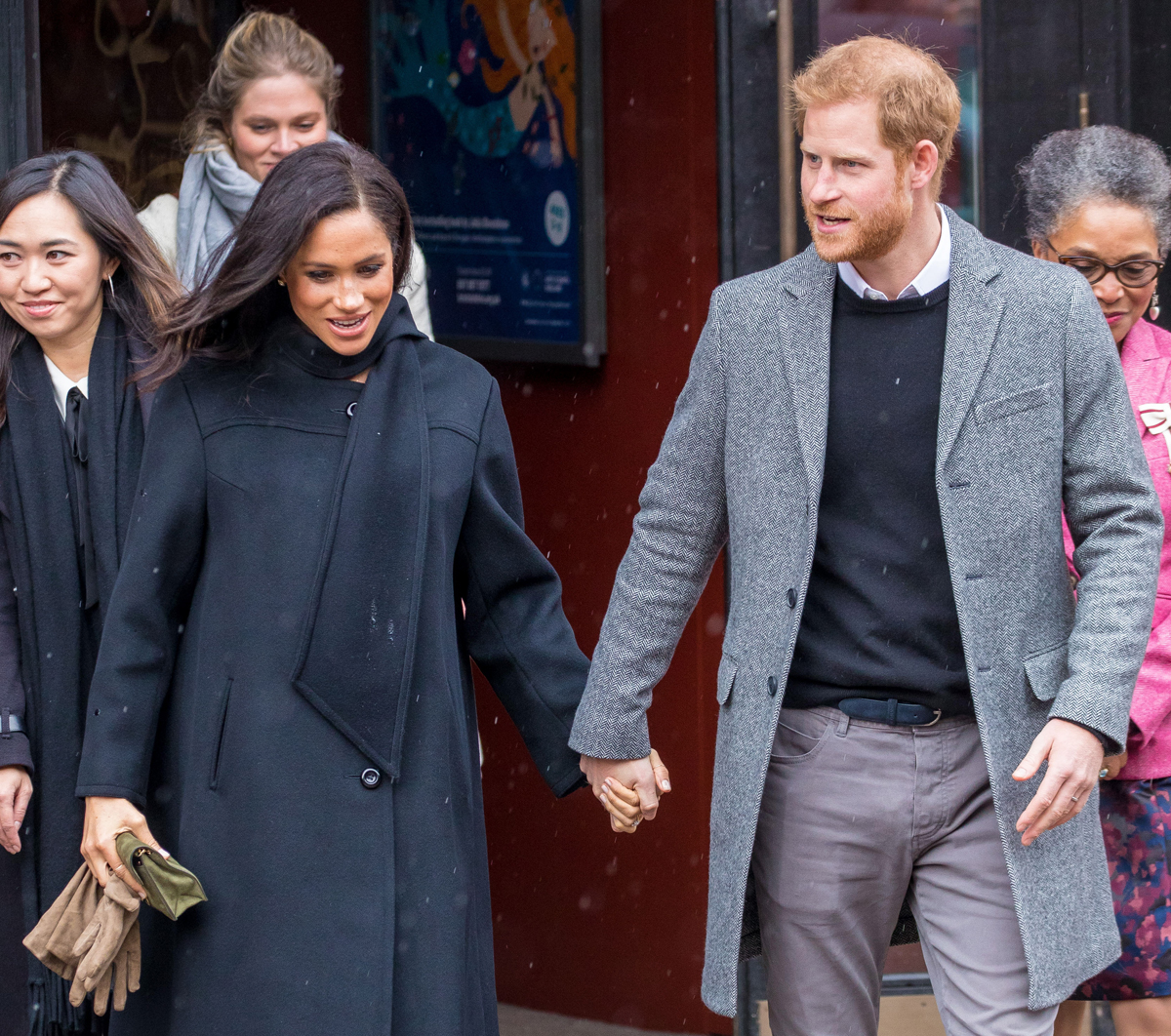 They also added a red balloon and birthday cake emojis.
But regardless of whether the two collectively wrote it or just one of them did, the Duke and Duchess of Sussex's choice to publicly comment on Louis's birthday Instagram helps put royal feud rumors to bed.
Prince Louis appeared in a series of cute new photos ahead of his first birthday.
Similarly, Prince Harry and Meghan Markle have chose to keep the details of the birth of Baby Sussex private, which is a new move for the royal family.
Kensington Palace released the adorable photos of a beaming Prince Louis on Monday, which they said were captured by his mother, Kate Middleton.
Louis' sister, Princess Charlotte, is set to turn two on May 2, whilst their eldest boy, Prince George, celebrates his sixth birthday on July 22.
While many royal fans are caught up in the excitement of the imminent arrival of the Duke and Duchess of Sussex's first child, this time past year they would've all been feeling the exact same thing for the arrival of Prince Louis.
As we await the arrival of the Duke and Duchess of Sussex's first born, we've rounded the first birthday portraits of the Duke and Duchess of Cambridge, William and Kate's adorable three kids.
A statement released from Kensington Palace read: "The Duke and Duchess of Sussex are very grateful for the goodwill they have received from people throughout the United Kingdom and around the world as they prepare to welcome their baby".
Prince Louis Arthur Charles was born at 11.01am on April 23 a year ago - St George's Day - weighing 8lb 7oz. Princess Charlotte, in particular, is said to be overjoyed at having a "real life" baby to look after.
In March, Kate revealed during a visit to a children's centre that Louis, then about 11 months old, was an active child who enjoyed "bombing around" on a walker.