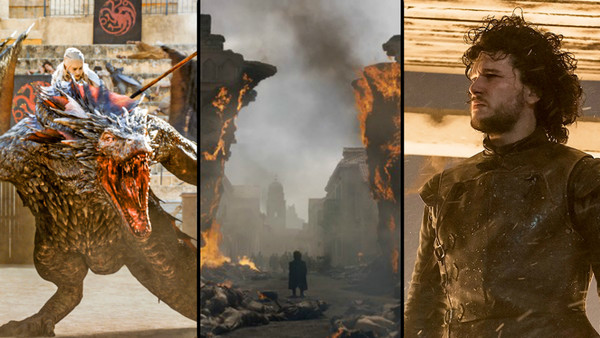 From the trailer, we get a glimpse of the oft-discussed final table read that "ended in tears", the set making of King's Landing, the production of the massive Battle of Winterfell, and "Emilia's last shot", according to the voiceover.
However, worry not Game of Thrones fans, because the team has an epic surprise for you guys!
The minute-long trailer shows showrunner D B Weiss, speaking to the cast at the final table read where he says, "This is odd". A week after the final credits roll, the platform is debuting a 2-hour documentary centered around the making of the final season - and they just debuted the official trailer Monday.
In a trailer for upcoming HBO documentary The Last Watch, Harington is shown visibly upset as the cast gathered for the series' final-ever table read.
"It's like looking around and seeing your family", showrunner Dan Weiss tells the assembled cast just before the actors dive into Season 8's scripts.
It's hard to believe that we are finally in the endgame of the most iconic TV show of the decade, Game of Thrones.
The trailer also gives a sneak peak of Emilia Clarke's last scene as her iconic character Daenerys Targaryen, and director David Nutter who said the show "saved my life".
The 8th and final season will conclude with the feature documentary directed by Jeanie Finlay and follows the cast and crew as they deal with the unpredictable weather and other on-set and filming challenges.