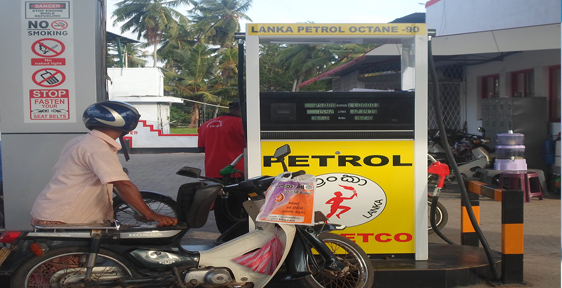 Prices of petrol and diesel were cut for the third straight day today across major cities in India. Diesel prices were decreased by 19 paise per litre in Delhi and Kolkata. In Kolkata and Chennai, the prices were slashed by 47 paise and 50 paise per litre, respectively.
In Chennai, petrol price is reduced by 50 paise and retailing at Rs 74.90 a litre while diesel became 20 paise cheaper and is being sold at Rs 70.06 per litre.
The price of Super Diesel will be raised by 2 rupees to 136 rupees a litre, while Auto Diesel prices will remain unchanged.
In the National Capital, petrol is retailing at Rs 72.15 a litre, a 48 paise cut from Rs 72.63 a litre on Friday. Diesel is priced at Rs 68.04 a litre.
OMCs started the practice of revising fuel prices in line with worldwide oil prices on a daily basis on May 1, 2017.
Lanka Indian Oil Corporation (LIOC) has also chose to increase fuel prices in line with the fuel price hike announced by the government last night (10).
State-run oil marketing companies (OMC) - Indian Oil Corporation, Hindustan Petroleum Corporation and Bharat Petroleum revise petrol and diesel prices on a daily basis.