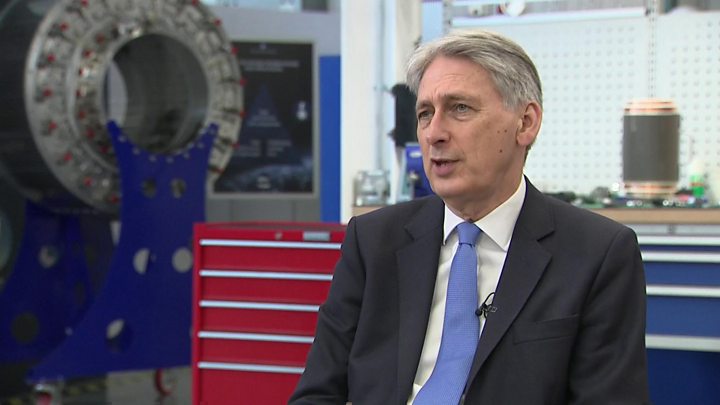 In response, Ian Forrest, investment research analyst at The Share Centre, said: "The overall figure was largely as expected by the market and sterling did not react significantly in response".
The growth rate in the first quarter of this year is in line with the Bank of England's latest forecast that the United Kingdom economy will grow by between 1.2 percent and 1.5 percent in 2019.
Philip Hammond, the British Chancellor, said the first-quarter growth figures showed the United Kingdom economy was "robust", with growth of 0.5% in the first quarter "benefiting every major sector".
The 2.2pc boom in manufacturing may be caused in part by stockpiling as businesses bought up supplies before March 29, the initial Brexit deadline, on fears of trade disruption from a "no deal" departure from the EU. Output expanded by a hefty 2.2% during the quarter, a sign that both British and European businesses were doing what they could to prepare for the possibility that Britain might crash out of the EU without a deal leading to new future trading relations.
The manufacturing figures clearly show there was an impact from stockpiling.
"In the second quarter many firms will be keen to run down their Brexit caches, which will drag on economic growth".
The statistics agency did not provide details of the stockpiling boom but did acknowledge that it occurred.
Elsewhere, the British economy was muted during the quarter.
Having fallen by 0.3% in December 2018, there was offsetting strength in January 2019 as output increased by 0.5%, followed by a further increase of 0.2% in February 2019. The growth rate was up from the 0.2 percent recorded in October to December previous year. "That's obviously a key reason why growth has held up better than expected in the first quarter", he added.
He told The National: "The underlying post-Brexit story is one of weakness in business investment".
The rate of growth was up from 0.2% in the final three months of 2018.
The manufacturing sector grew in the first three months at its fastest rate since 1988, while the pharmaceutical industry also grew by 9.4 per cent in the same time period.
'However, we note that some of the factors that have contributed to a strong GDP print in the first quarter are likely to detract from growth in the coming months'.