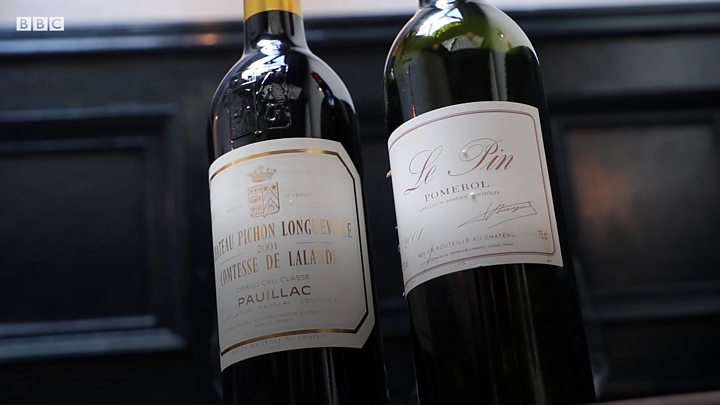 The next time you mess up, however, you'll be hoping your boss is just as forgiving as the owners of Hawksmoor Manchester steakhouse in the United Kingdom, who said, "We love you anyway" to the employee who mistakenly served to an unsuspecting customer a $5,700 bottle of wine - a bottle roughly 20 times as expensive than the one that was ordered.
Will Beckett, 41, a co-founder of Hawksmoor, said: "I think they were a walk-in at the bar, the waitress just asked a manager to get that wine they chose, and she picked up a bottle of something that looked to her like it was the wine they had ordered". To the member of staff who gave it away, chin up. The restaurant told the employee that "one-off mistakes happen" and added "we love you anyway".
Another user, implying they were the lucky diner, replied to the post, saying: "I don't know about 4500 quid, but it was nice when we added the lemonade and ice cubes".
The unnamed customer was handed a bottle of Chateau le Pin Pomerol 2001 worth £4,500 ($5,772) while dining out at Hawskmoor, a luxury restaurant chain famous for its steaks and wines.
The tweet got more than 25,000 likes. "The customer didn't know and it was only afterwards that one of the managers picked up what had happened", a spokesperson of the restaurant told the HuffPost UK.
He said the manager who mixed up the two wines was "obviously mortified". I have spoken to her this morning and she is mortified and I have a feeling that this is not a mistake she will make twice.
Robert Parker gave 2001 Le Pin 98 points in 2004, and the cheapest price Imbibe could find for it on Wine-Searcher was £1,400 for a half-bottle.
Restaurant workers far and wide responded to Beckett's tweet, cheering on Hawksmoor for a level-headed response, especially because it's so easy for tempers to flare in the kitchen.