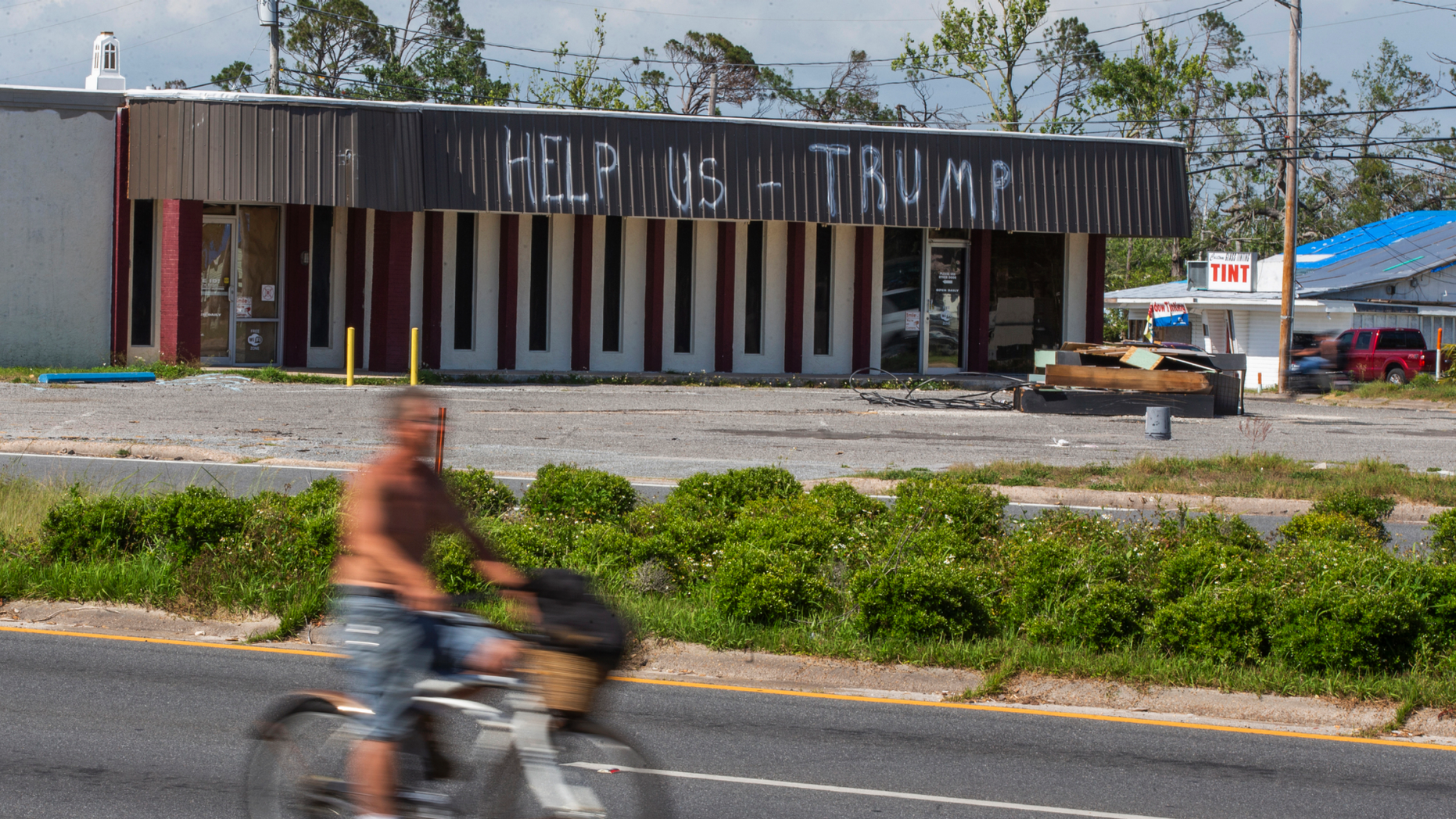 Rally attendees wait for the arrival of President Donald Trump during a Make America Great Again rally at Aaron Bessant Amphitheater in Panama City Beach, Fla., May 8, 2019.
As he was talking about the situation on the southern border of the United States, making his case for his proposed border wall, the president inquired how border security, who are relatively few in numbers, could stop "hundreds and hundreds of people" seeking to cross into the country. "Other counties do. We can't", Trump said. "We can't. I would never do that", Trump said.
"And don't forget, we don't let them and we can't let them use weapons". "Shoot them", he yelled, which caused the president, and much of the televised backdrop of crowd members, to laugh.
"This is what endorsing and promoting violence against immigrants looks like". The paper's Antonia Noori Farzan didn't mention that Trump specifically said he would "never" allow weapons to be used until the eighth paragraph.
After he rhetorically asked what could he do about the growing problem, a rally attendee shouted "shoot them" which was received by laughter from both the commander in chief and the audience of his supporters.
President Trump also said the Federal government will pay for 90% of all costs, but says Democrats in Congress need to to pass an acceptable bill.
The Washington Post did not immediately respond to a request for comment.
President Trump has regularly criticized the coverage he receives from the Post during his time in the White House, often pointing out that it's owned by Amazon's Jeff Bezos.