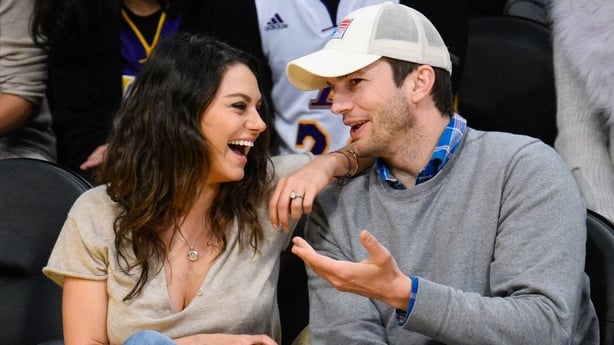 Are Ashton Kutcher and Mila Kunis really splitting up?!
'Their marriage isn't what it seems, ' a source told In Touch of the couple that have been married since 2015 and share two children Wyatt, 4, and Dimitri, 2.
Kutcher posted a video on Instagram of him and Kunis, who have two children, reading the In Touch Weekly report of their split in a vehicle ride.
"It's over between us", Kunis says with a shrug as she holds up her phone showing a snapshot of the cover of In Touch Weekly, which features a photo of the couple and the headline "It's Over!" "Oh my god, what are we going to do?"
After sharing the amusing clip, Mila and Ashton were inundated with messages from their famous friends, including a hilarious one from Dax Shepard, who wrote: "DAMNIT!" Ashton responds. "I was just so overbearing, wasn't I?"
Again referencing the tabloid, Kunis informed him: "I took the kids". Kutcher asks, feigning concern.
The couple goes on to poke fun at the other false claims the cover makes, including that Kunis is taking the kids and that Kutcher has a dark secret.
Kunis, admits she isn't sure. Ashton asked, to which Mila shook her head and said: "I don't know!"