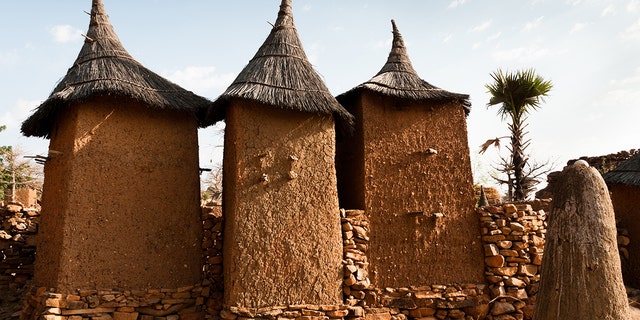 There have been a number of massacres between the Fulani, and Dogon and Bambara ethnic groups.
Mali President Ibrahim Boubacar Keita condemned the violence and the killings at a meeting with Malinese people living in Switzerland.
A survivor of the attack said that some 50 men had arrived on motorbikes and in pickups and killed residents indiscriminately.
"Some people had their throats cut or were disembowelled, grain stores and cattle were torched".
The victims have included women and young children, and observers say hundreds of civilians were killed a year ago alone.
Togo added: "We have counted 95 dead and 38 wounded, with about 20 listed as missing".
The violence in central Mali is characterized by "killings, enforced disappearances and burning of villages on an appalling scale", Amnesty International said Monday.
Sunday's attack took place in the Sangha district, where Fulanis from the neighboring Bankass district descended on a Dogon village after dark, Bankass mayor Moulaye Guindo told Reuters on Monday.
The attack appears to be the latest incident in a cycle of violence in central Mali, an ethnic mosiac.
The Dogon people have lived in central Mali for centuries, and live a largely traditional way of life as settled farmers.
MINUSMA said that, also since January 2018, armed Fulanis had "caused 63 deaths" among civilians in the Mopti region.
"It's a shock, a tragedy", MINUSMA chief Mahamat Saleh Annadif said of the latest bloodletting, noting that it came at a time "when we are discussing the renewal of the (MINUSMA) mandate".
Donor countries to MINUSMA are to meet at the United Nations on Wednesday.
United Nations peacekeepers provided air support to efforts by "the Malian Government to prevent further attacks", UN spokeswoman Eri Kaneko told reporters in NY.
The Fulani ethnic group are semi-nomadic and primarily Muslim. "Unless these concerns are immediately addressed, there is a high risk of further escalation of the situation in which atrocity crimes could be committed".
A spokesman for U.N. Secretary-General Antonio Guterres said he was "outraged" by the news of the attack. Homes were burned and animals slaughtered, the government said.
This tension has given rise to "ethnic self-defense groups", HRW says - and the groups have told the human rights organization that they "took security into their own hands because the government had failed to adequately protect their villages and property".
French forces intervened in Mali, a former French colony, in 2013 to push back a jihadist advance from the north but the militants have since regrouped.
A peace agreement signed in 2015 by the Bamako government and armed groups aimed at restoring stability.
There have been numerous attacks in Mali in recent months, some ethnically driven, some carried out by jihadist groups. Groups allied to al-Qaeda have also launched raids. Its leader is Iyad Ag Ghaly.