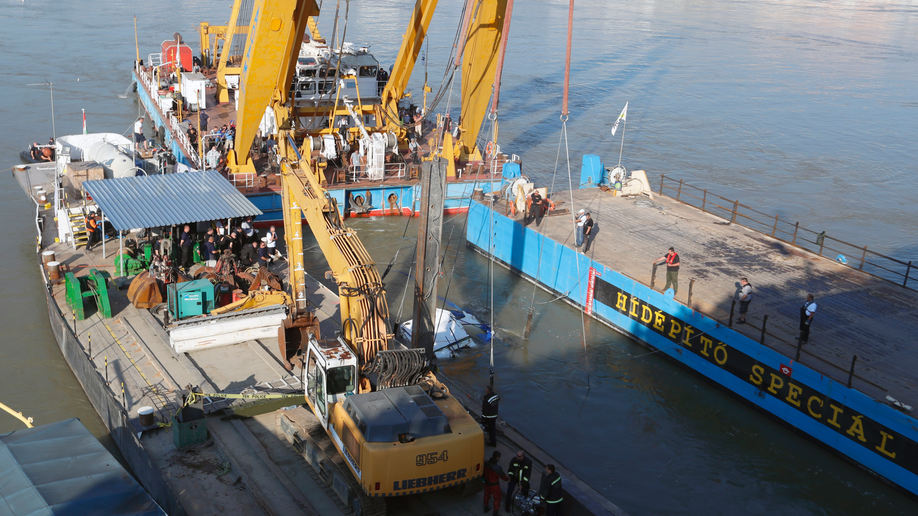 Four bodies were recovered as the Hungarian police on Tuesday began lifting a river cruise boat that sank on Danube river in Budapest last month, BBC reported. Pumps were used to remove water from the hull and the rest of the tourist boat was slowly brought to the surface.
The bodies of all but eight of the victims have been recovered. Seven people were rescued after the nighttime collision amid heavy rain.
The operation is expected to take several hours.
Search operations to find the missing will also continue after the ship is salvaged, Song Shun-keun, a defense attache at the South Korean Embassy in Budapest, said.
At one point, one member of the rescue crew fell into the fast-flowing water and had to be rescued after nearly being swept away.
Divers were searching the boat for more victims.
One of the bodies was spotted as the captain's cabin came to the surface, said the spokesman for Hungary's special forces, who are coordinating the recovery operation.
Criticism arose as it turned out part of the cruise boat has been repainted in an apparent attempt to hide and destroy traces of the collision.
The captain of the river cruise boat, the Viking Sigyn, has been arrested on suspicion of "endangering waterborne traffic resulting in multiple deaths".
Yesterday, the Sigyn was again searched by Hungarian police.
Nineteen South Korean tourists and a Hungarian crewman are known to have died.
The Mermaid accident happened on a popular part of the Danube river for leisure trips, from where passengers can view the city and parliament building illuminated at night.
"The boat can be lifted soon", he said, adding that the first phase, when the wreck is raised off the riverbed, will be critical.
A huge floating crane, barges and rescue personnel were working early in the morning at Budapest's Margit Bridge, where the Hableany (Mermaid) sightseeing boat sank May 29 after colliding with a much larger river cruise ship.