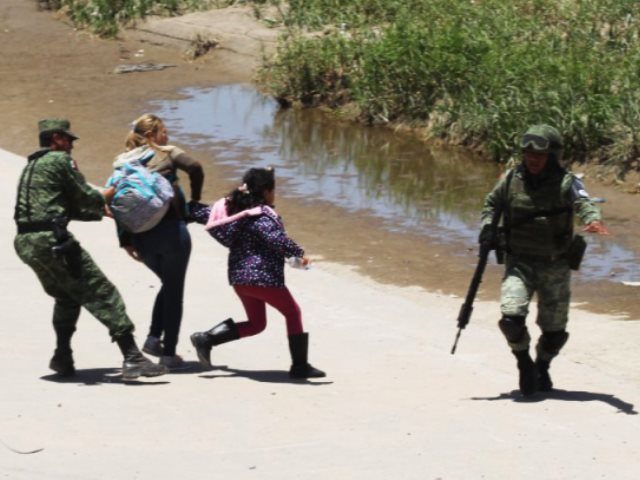 Mexico has deployed nearly 15,000 soldiers and National Guard in the north of the country to stem the flow of illegal immigration across the border into the United States, the head of the Mexican Army said on Monday. "This is being done to greatly reduce, or eliminate, Illegal Immigration coming from Mexico and into the United States". He says that "it was five immigration vans, returning to the border". "If we left it in the hands of the National Institute of Migration, it wouldn't be possible".
The government has faced criticism over migrant detentions at the northern border since an AFP photographer documented last week how heavily armed National Guardsmen in Ciudad Juarez forcefully stopped two women and a young girl from crossing the Rio Grande river into the United States.
Migrants already in the U.S. received a temporary reprieve this weekend after Trump called off promised deportation raids to see if Democrats and Republicans could set aside their differences and "work out a solution to the Asylum and Loophole problems at the Southern Border".
"Given that migration is not a crime but rather an administrative violation, we simply detain them and turn them over to the authorities" at Mexico's National Migration Institute, Sandoval said.
This deployment comes after President Donald Trump threatened to raise tariffs on Mexico, among the greatest trade partners of the United States, unless the country acted to lessen the crisis on the border. For years, Mexico has deported more Central Americans than the United States.
In the deal, Mexico also committed to taking "decisive action to dismantle human smuggling and trafficking organizations as well as their illicit financial and transportation networks".
The deal was made under threat from the Trump administration that a 5 percent tariff would be imposed on all goods imported from Mexico.
And the United States courts have upheld their right to do that anywhere along the border, whether or not it is an official crossing.
Mexico on June 7 agreed to reduce significantly the number of migrants reaching the USA border within a period of 45 days.