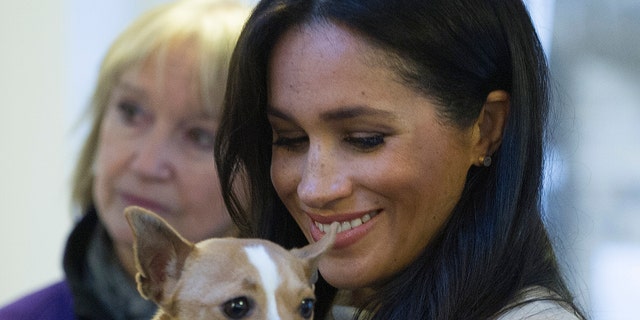 Harry and Meghan, the Duke and Duchess of Sussex, will set up their own charitable foundation later this year, the palace said, while the decade-old Royal Foundation will remain the main philanthropic vehicle for heir-to-the-throne William and Kate.
The Foundation was created in 2009 by Prince William and Harry, changing its name and expanding its ambitions as Kate Middleton and then Meghan Markle married into the family.
William & Harry attended a meeting on Wednesday where they signed documents to formally enact the split.
It added the new charity of Harry and former actress Meghan, 37, who had their first child last month, would receive transitional operating support from The Royal Foundation.
Royal aides said the decision was a mutual one between all four royals, as the couples are on divergent paths.
Harry and Meghan have already split from the Cambridges' Kensington Palace household, setting up their own at Buckingham Palace in the spring, with a separate head of communications and SussexRoyal Instagram account.
"A review of The Royal Foundation is something that had previously been announced", said the source.
The royal foursome shared the stage in February 2018 at the Royal Foundation Forum, which was set to be the first of many similar events.
According to an article in The Sunday Times, the unknown member of the royal family has branded the 37-year-old the "Degree Wife", because they believe her marriage to Prince Harry will "only last three years".
They made their first appearance together at the Royal Foundation's inaugural forum in February 2018, where they passionately discussed numerous causes they would support and how they would raise awareness.
The Duke and Duchess of Sussex have since moved to Frogmore Cottage in Windsor, where they recently welcomed their baby son, Archie, into the world.
Meghan said: "Thank goodness (there are) such differing personalities and everyone's very communicative because that's how you can really see bigger change".