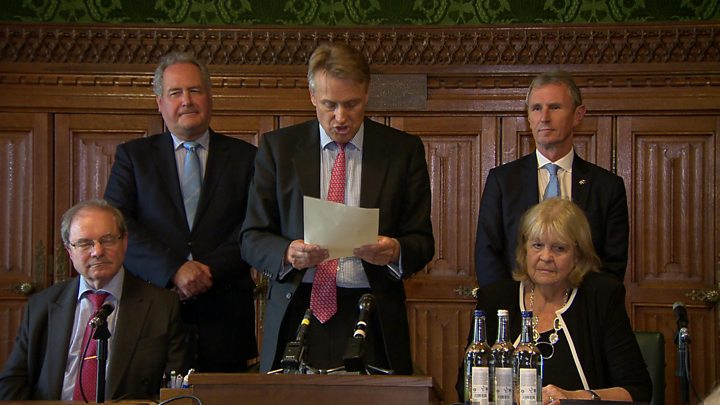 He won the support of one of earlier candidates, pro-Brexit lawmaker and former Brexit minister Dominic Raab, who said Johnson would take Britain out of the European Union by the end of October.
The latest Conservative Party vote amongst MPs for a new leader sees Boris Johnson Consolidating his lead, but Rory Stewart misses out.
The remaining two MPs will go forward into a run-off of the party's 160,000 or so members, with the victor being announced in the week of 22 July.
Meanwhile, leadership favourite Boris Johnson has strengthened his already commanding lead, with the backing of 143 MPs to 54 for Foreign Secretary Jeremy Hunt, 51 for friend turned foe Michael Gove, and 38 for Home Secretary Sajid Javid.
International Development Secretary Rory Stewart, who had looked to be gaining momentum with his unconventional campaigning approach of meeting and greeting the public, fell out of the race on Wednesday, after receiving just 27 votes from fellow MPs.
The final pair will have to face a series of 16 hustings events over the next month with Theresa May's replacement expected to be announced in the week starting July 22.
Worldwide development minister Rory Stewart was eliminated with 27 votes. But many MPs are angry about the "psychodrama" between Mr Johnson (pictured right leaving home today) and Mr Gove - whose rivalry stretches back to when they were at Oxford together.
Gove said: "I'm determined to make this a contest of ideas".
Mr Stewart was the latest candidate brutally ejected from the contest last night, after his support dropped dramatically to 27 in the wake of a freakish performance in the five-way TV debate.
Johnson and Javid insist Britain must leave on the twice-delayed October 31 exit date, while Hunt and Gove are prepared to delay further if a divorce deal with Brussels seems close.
According to his Treasury ministry, he will say it would risk breaking up the United Kingdom, Britain's economic prosperity and triggering a general election that could put Jeremy Corbyn, the main opposition Labour Party's leftist leader, into Downing Street.