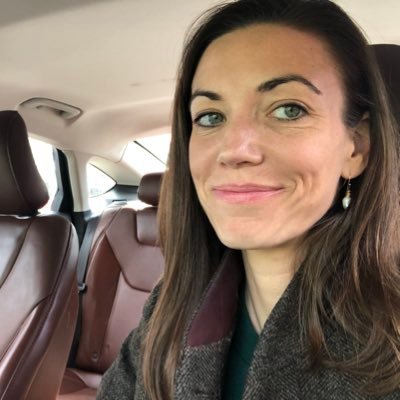 Robert Foster, a Republican state representative in MS who is running for governor, has refused to let a female journalist shadow him on a campaign trip for fear onlookers might suspect he is having an extramarital affair.
"I'm not going to allow myself to be put in a situation with any female where they can make an accusation against me" without someone else in attendance, he said.
"There's only one person that comes to mind more than anyone and that's my wife".
"Before our decision to run, my wife and I made a commitment to follow the 'Billy Graham Rule, ' which is to avoid any situation that may evoke suspicion or compromise of our marriage", the candidate, Robert Foster, said in a fundraising email Wednesday.
Campbell continued, explaining that the Foster campaign asked for a "weird request" for a male colleague to come along with her on the trip, which as she explained, her and her editor agreed would be sexist.
Foster, a first-term state lawmaker, corroborated Campbell's claims in a tweet late Tuesday - saying he was only trying to be respectful towards his wife.
The "Billy Graham Rule" has hit headlines in recent years, particularly after Vice President Mike Pence revealed in 2002 that he doesn't eat alone with a woman besides his wife, Karen Pence.
In another Tweet, the Republican said he and his wife - who appears repeatedly in images on his campaign Facebook page - had made a commitment to follow the "Billy Graham Rule", which refers to a practice whereby males refuse to spend time alone with women that they are not married to.
After Campbell described what her segment would've entailed on CNN, John Berman asked Foster over the phone, "If a man reporter had asked for a ride-along, would you have granted him a solo interview?"
This week, Larrison Campbell, a reporter with the publication Mississippi Today, claimed she was told by Foster's campaign director, Colton Robinson, that unless a male colleague accompanied her on the 15-hour campaign trip, she wouldn't be able to shadow the Republican candidate.
"Perception is everything. We are so close to the primary". If (trackers) were to get a picture and they put a mailer out, we wouldn't have time to dispute it. They repeatedly told her they were anxious about a smear campaign against Foster.
"Perception is everything", Robison added, according to Campbell. After breaking the story, Campbell said, she has kept an eye on Foster - calling him an "interesting" candidate: a Hernando, Miss., native "running to the right of a very conservative lieutenant governor", but who also holds some more liberal views, like expanding Medicaid coverage.
On Thursday, Foster and Campbell discussed the issue on CNN.
CNN media correspondent Brian Stelter included the column in his newsletter, calling it a '"what century is this?!' headline out of MS".
Mississippi Today reporter Adam Ganucheau shadowed Reeves and Waller.
"Political reporting can be an old boys club, but I think this happens to a lot of women, in a lot of work arenas".