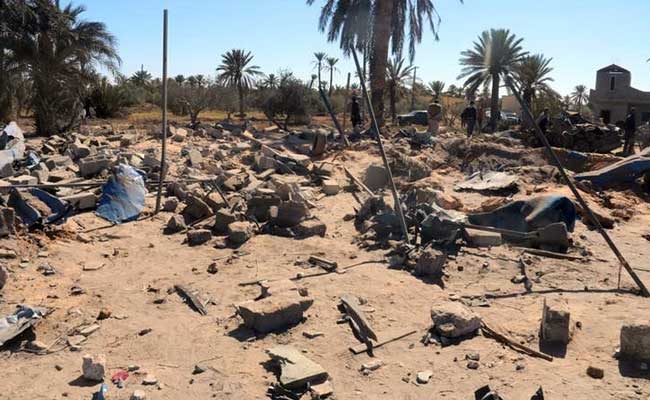 Pro-Haftar media outlets said they were attacking Chadian mercenaries, which is how they refer to the Tebu ethnic group which opposes Gen. Haftar, the BBC reported.
In his reading, Salame called on the authorities in Tripoli to stop using the airport for military purposes, and the attacking forces to stop targeting it - hinting to the forces loyal to Libyan National Army (LNA) leader Khalifa Haftar.
Reached by telephone, Murzuq municipal council member Mohamed Omar told Reuters: "The airstrike resulted in 43 killed and 51 wounded".
At the start of the year, the LNA took Murzuq as part of an offensive to control the oil-producing south.
The GNA urged the UN's Libya mission and global community "to carry out an investigation into the crimes committed by Haftar's militias in Murzuq".
"High Representative and Vice-President Mogherini stated on behalf of the European Union on 2 August, those committing war crimes and those breaching International Humanitarian Law must be brought to justice and held to account". "The crew on the flight from Benghazi, which was carrying 124 passengers, avoided being hit by bombing on Mitiga International Airport" on Sunday evening, the airport's management wrote on Facebook. The origin of the bombs was not clear, and no side has yet claimed responsibility.
Earlier, Libya's Mitiga airport, the only functioning airport in Tripoli, suspended air traffic after it was subject to an artillery bombardment.
The World Health Organization says the battle for Tripoli has left almost 1,100 people dead and wounded more than 5,750, while forcing more than 100,000 civilians to flee their homes.
Since then, the country has seen the emergence of two rival seats of power: one in eastern Libya, to which Haftar is affiliated, and another in Tripoli, which enjoys United Nations recognition.