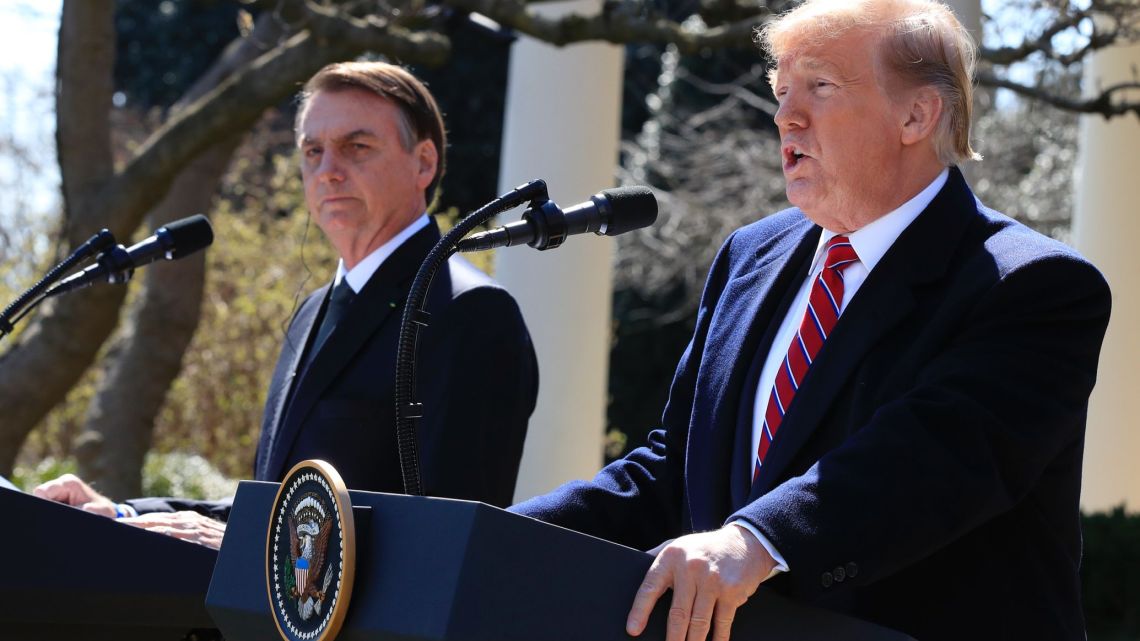 The head of Brazil's space research agency INPE, Ricardo Galvao, is set to leave his job following a public dispute with President Jair Bolsonaro over deforestation statistics, a spokesperson for the science ministry said on Friday. At the time, Galvao said he would not resign.
The INPE data showed that 920 square kilometres of Amazon forest were destroyed in June.
Data for July 1 to July 25, the latest available, recorded 1,864 square kilometres of deforestation, more than triple the amount in July past year.
As the largest rainforest in the world, the Amazon is a vital carbon store that slows down the pace of global warming.
Mr Bolsonaro responded angrily to the numbers, describing them last month as a lie, and personally attacking Mr Galvao, who he said might be "in service to some NGO".
China overtook the USA as Brazil's top trading partner around a decade ago, but President Jair Bolsonaro has repeatedly spoken of his desire to expand trade relations with the United States, now worth around US$62 billion a year.
Bolsonaro continued his criticism on Thursday, saying that he suspected that INPE officials had manipulated figures to tarnish his administration's image. Bolsonaro is threatening to dismiss officers at the agency that monitors deforestation in the Amazon over its publication of data he disagrees with.
During his flight back to Brazil from the G20 summit in Japan late June, Bolsonaro told reporters that Brazil wants to be the first country to ratify the trade deal with EU.
Salles acknowledged that Amazon deforestation has been rising in recent years, but said the 88% jump reported by the INPE was incorrect.
Environment Minister Ricardo Salles also called INPE's figures sensationalist and inaccurate, but did not offer another estimate.
Trump did not specify whether a future deal with Brazil would include the other nations in its Mercosur trade bloc, which recently inked a free-trade deal with the European Union.
Alessandro Molon, an opposition leader in the lower house of congress, said Galvao's departure indicated an increasingly authoritarian president.
Marina Silva, Brazil's environment minister from 2003 to 2008, told the Associated Press news agency that Galvao had been "fired for his competence, confidence, and for running an institution that did not cower in the face of. groundless threats".